12 Things You Need To Know About Riding Trenitalia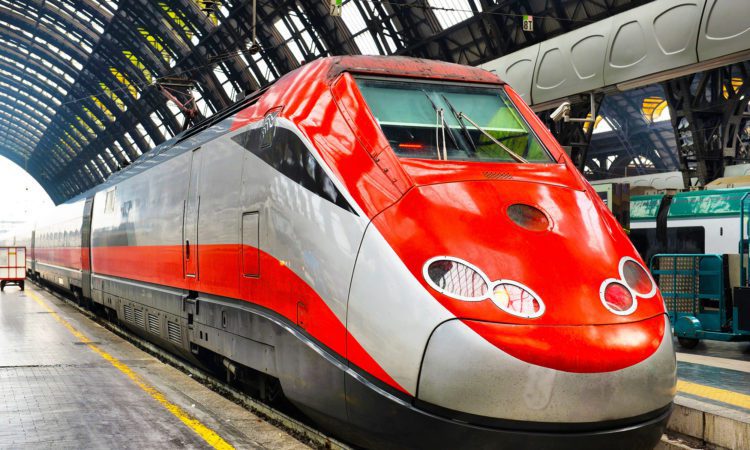 Grounded Life Travel is supported by its audience. When you purchase through links on our site, we may earn an affiliate commission.As an Amazon Associate I earn from qualifying purchases. List of everything we use in our travels.
Trenitalia is the primary rail company of Italy, offering both high speed and regional routes. If you plan to travel by train in Italy, you will certainly find yourself on a Trenitalia train. Here we have compiled 12 things you need to know about Trenitalia.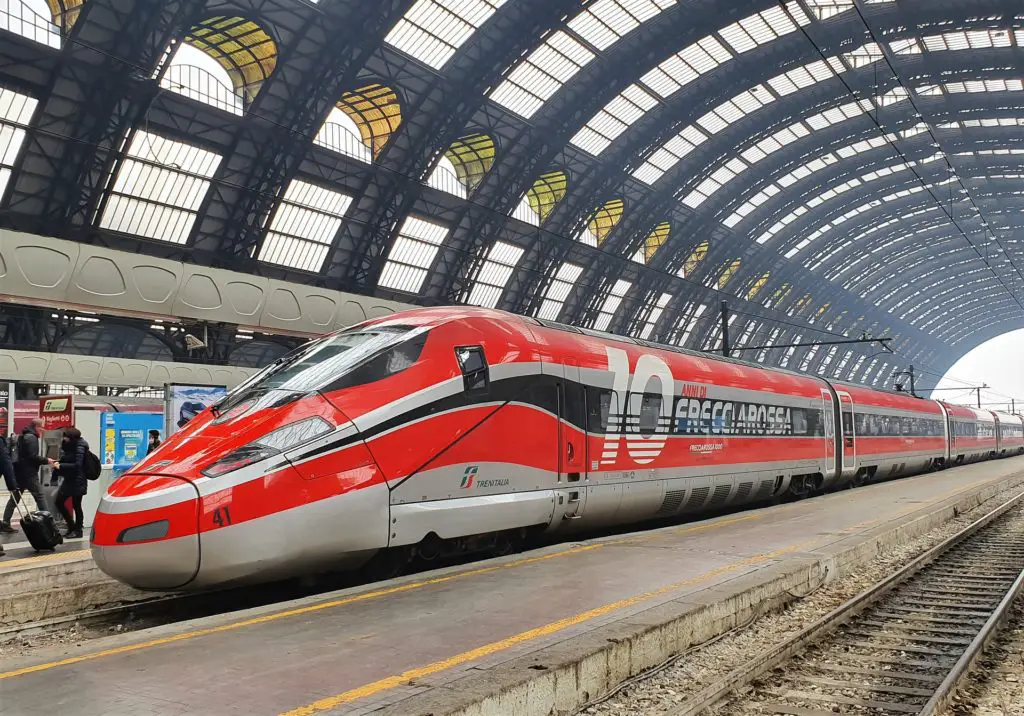 Is Trenitalia Pass Worth It?
In general, the answer to "Is Trenitalia Pass worth it?" is no. It is typically more economical to pay for each leg of your train trip as you go. If you are taking a longer trip by train or you have destinations outside of Italy, this may not be the case. However, most of the time, the pass is not worth it.
One thing you need to know about Trenitalia is that a seat reservation is required for traveling. This reservation is usually included in the cost of a train ticket from place to place. It is not included in the Trenitalia Pass, so you will have that extra cost. If you are determined to get the best deal, I recommend adding up the cost of separate tickets and comparing that to the cost of the pass plus seat reservations.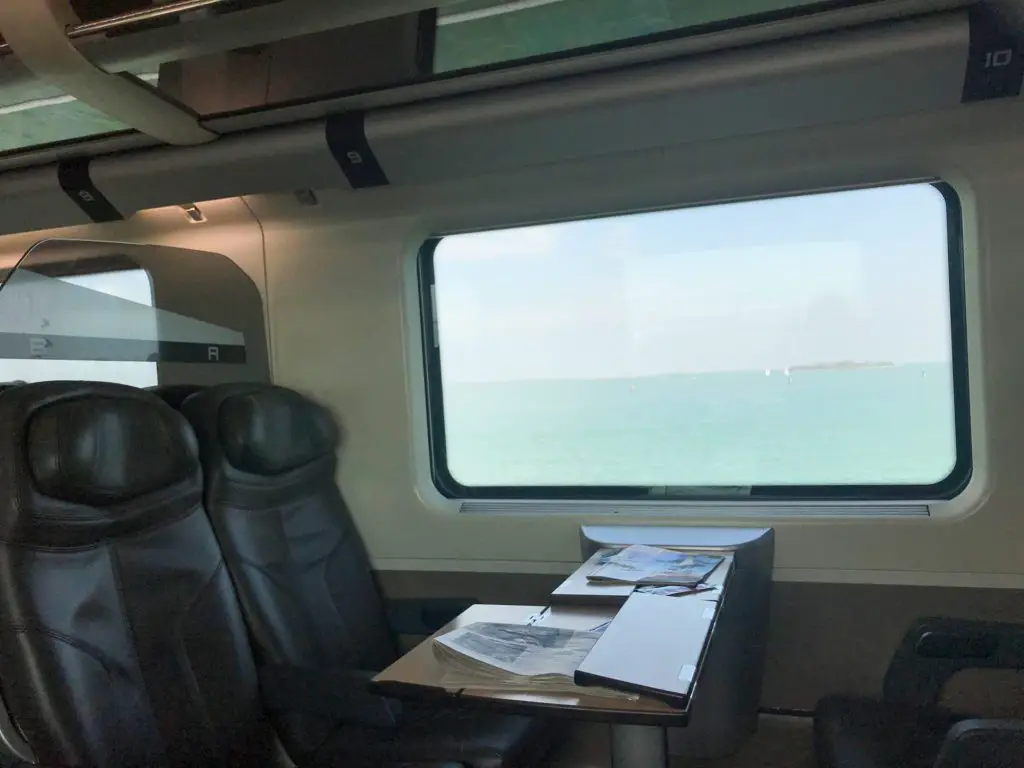 Is Trenitalia The Same As Italiarail?
Trenitalia is the train company, operating the trains. Italiarail is a separate agency that sells tickets for Trenitalia, along with various other train companies. You can purchase tickets and do anything you need to do simply by dealing with Trenitalia, either on the website or at a train station. Most people find Italiarail to be a much more user friendly. If you don't speak Italian, we recommend booking your Italy train tickets on Italiarail.
Is Trenitalia Safe?
Something you need to know about Trenitalia is that it is quite safe. Waiting areas are well-lit and typically filled with people. While it is wise to use a general amount of caution as you would anywhere in public, you do not need to worry about traveling alone on Trenitalia. Some travelers worry about luggage, as it is unattended in the luggage storage area. It is quite rare for a problem to arise with luggage. If you are concerned about it, you could go watch your suitcases at each stop to ensure no one takes them.
Is Italo Or Trenitalia Better?
Your experience on the train will be nearly identical, whether you choose Italo or Trenitalia. Trenitalia is owned by the Italian government, and Italo is privately-owned. Both offer high speed trains from city to city. Trenitalia offers more regional, slower routes. In general, Trenitalia has more options and is more flexible, especially in the case of a problem with the trains. Neither Italo nor Trenitalia is better than the other. They are simply different.
Does Trenitalia Have An App?
Trenitalia does have an app, making your travel even easier to keep track of. Everything you need to do with Trenitalia can be done through the app. Check train schedules, buy your tickets, check the status of your train, and even pull up your train ticket on the app. If you have an Apple Watch, you can access your ticket with your watch as well.
The Trenitalia app offers easy access to your points and bonuses, so it is easy to keep track of ways to get discounted tickets. I personally appreciate the ability to quickly purchase a favorite route by making it a "favorite" on the app. Do you need to make an appointment with the ticket office? Book it on the app and skip the line when you arrive. Lastly, you can check yourself in once you are settled on the train, making a ticket check with the conductor unnecessary.
Should I Buy Trenitalia Tickets In Advance?
In most cases, you should buy Trenitalia tickets in advance. On holidays or busy seasons, some trains will fill up. Even if you are not concerned about that, prices will do up as the trip draws near. You can purchase tickets online, using either the website or the Trenitalia app. You can also purchase tickets in advance at any train station. For more details, see our post on How To Buy Train Tickets In Italy.
Is Trenitalia Good?
When it comes to the things you need to know about Trenitalia, at the top of that list should be the fact that Trenitalia is, indeed, good. As the major rail company of Italy, Trenitalia has built a reputation of being dependable and good. Ticket agents and other employees are quite helpful. Trains are generally on time. Trains are clean and comfortable.
Does Trenitalia Have Wifi?
Trenitalia's high speed trains all have free wifi. To access it, sign on to the wifi, then launch an internet browser on your laptop or device. Enter a web address, and a home page will come up, allowing you to sign on to the free wifi. In addition to completing any tasks you have to do online, you can take advantage of the online portal on board the train. This includes news, shows, movies and even some travel information. Most of the smaller regional Trenitalia trains do not have wifi available.
Does Trenitalia Have Food?
Longer Trenitalia routes offer meals for passengers, some in a restaurant car and others on a cart that comes to each seat. Most shorter routes provide complimentary water or coffee and a small snack. On many trains, first class passengers can enjoy a welcome drink. I suggest having some snacks in your bag, just in case you find yourself needing a little something more on the journey.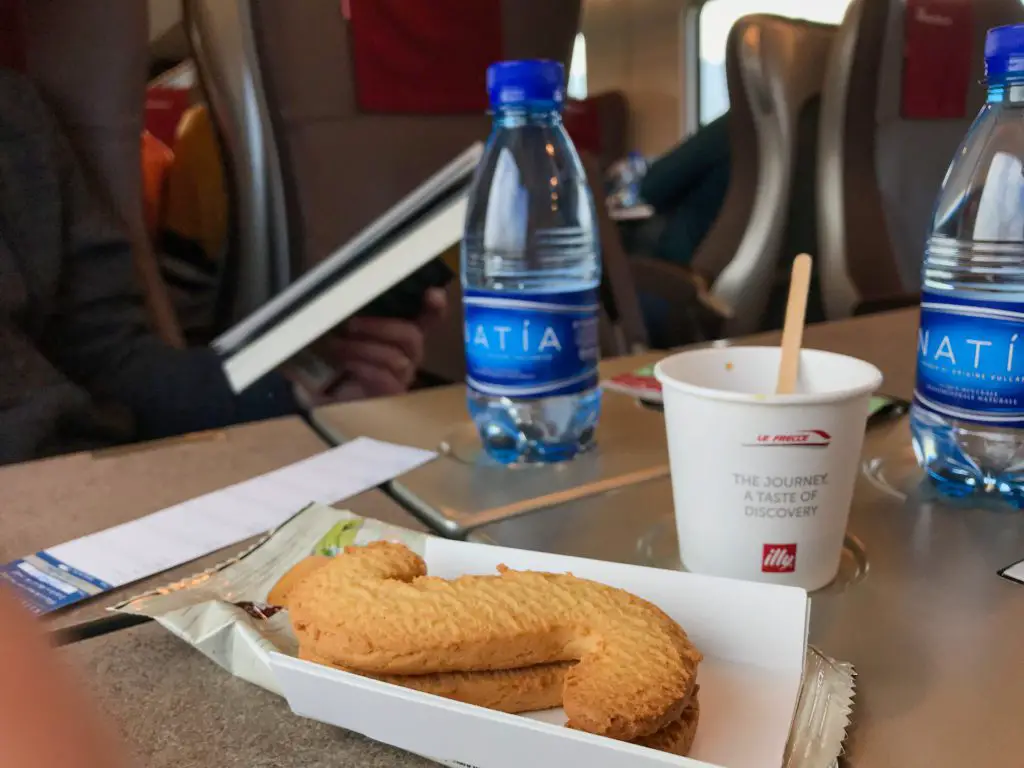 Are Trenitalia Tickets Refundable?
Most Trenitalia tickets are not fully-refundable. However, it is possible to find some exceptions to this on the Trenitalia website. Depending on the train you are riding and the type of ticket you purchased, you may receive a partial refund or a voucher for future travel. Any questions about refunds are easily answered by contacting a Trenitalia agent.
Can You Cancel Trenitalia Tickets?
Typically, you are not able to cancel a Trenitalia ticket with a full refund. There are some situations in which this is possible, and you can contact Trenitalia for that information. Most of the time, you will receive a voucher for future travel or a partial refund when you need to cancel a train trip.
How Fast Is Trenitalia?
The high speed Trenitalia trains, running between the larger cities, generally top out at about 300 km/h (190 mph). They do not, however, always go quite that fast. The fastest train in Italy, the Frecciarossa 1000, can reach speeds of 400 km/h (248 mph). Trenitalia has both high speed and slower regional routes.