Paris Gare de Châtelet – Les Halles Station: A Complete Guide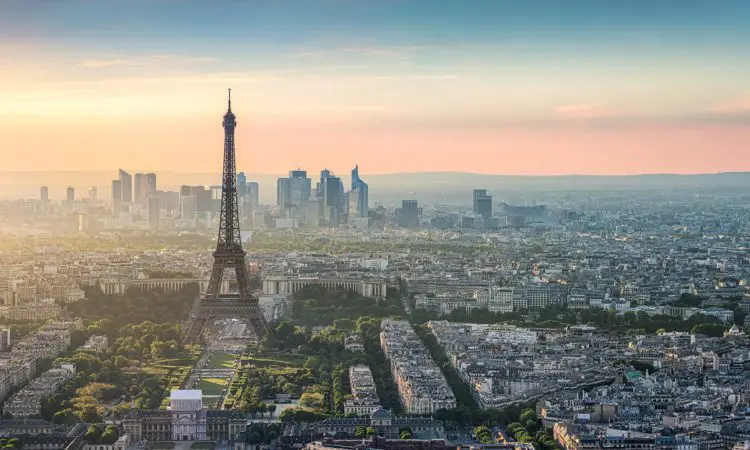 Grounded Life Travel is supported by its audience. When you purchase through links on our site, we may earn an affiliate commission.As an Amazon Associate I earn from qualifying purchases. List of everything we use in our travels.
Chances are that if you are visiting Paris, you will want to go to the 1st arrondissement and tour around as part of you itinerary. Neglecting to do so would be a grave mistake as there are so many famous sights to see and experience in this amazing section of "The City of Lights".
First, get a healthy dose of art and culture at the Louvre. Not only is this the most famous museum in the world, but the architecture is one of such grandiose stature, that it must be seen to be believed. After such a tour, venture the streets of Rue de Rivoli or the Place des Victoires to see the finer shops of life. Lunch at the famed Au Pied de Cochon for an authentic, French brasserie experience. Try a charcuterie, delicious french pastry or heaping cheese board. You can also try all three! Hey, you're in gay Paris!!
You are in luck if you want to venture around or out of Paris, eventually. The Paris Gare de Châtelet-Les Halles Station is within a comfortable distance to all that is interesting and fun in this beautiful city. Take a trip locally to other arrondissement and get the true flavor of Paris section by section.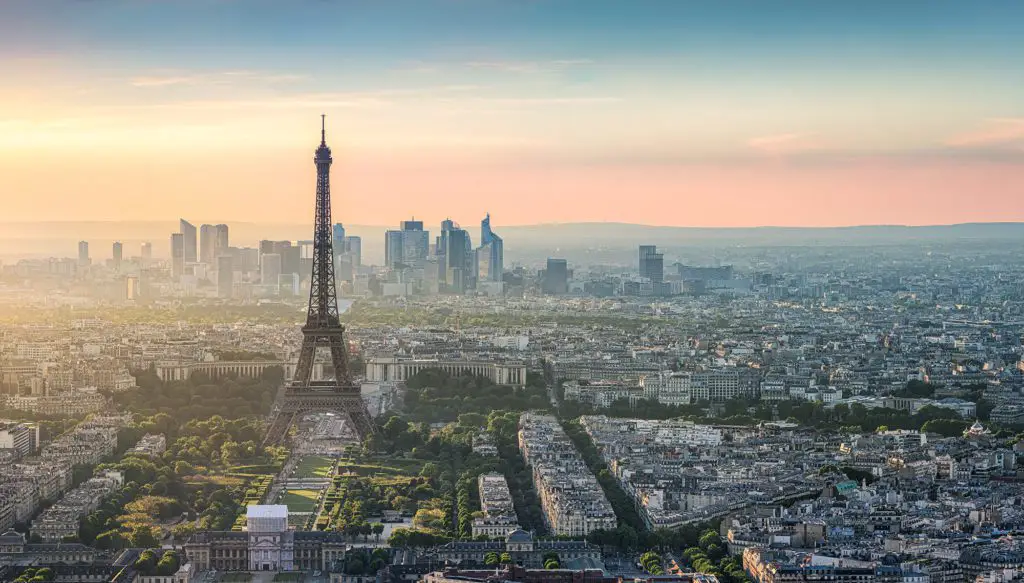 Paris Gare de Châtelet-Les Halles Station Overview
In the center of medieval Paris in the 1st arrondissement, is the heart of travel for the most enchanting land on the planet! The Paris Gare de Châtelet-Les Halles Station was built in 1977 and it is the largest underground station in the world, Therefore, it can be a bit confusing for the traveler that has just arrived. 
The Paris Gare de Châtelet – Les Halles Station is the central transit hub for the Paris metropolitan area. This station connects three RER lines and five Metro lines. It serves RER A, B and D and lines 1,4,7, 11 and 14 of the Metro. Everyday, 750,000 passengers pass through the station with as many as 120 trains stopping at platforms per hour. Now, that is amazing!
It may seem overwhelming to navigate the station, but when you learn that the main concourse is just a rectangle with four exits, with signage everywhere telling you where to go, your fears are eased. If you have arrived at the station from a trip, find a blue Sortie sign for the exit you would like to follow and it will take you to street level. Conversely, if you are just arriving at the station to board a train, follow the Sortie signs to your desired underground platform. 
How To Buy Tickets At Paris Gare de Châtelet-Les Halles Station
Purchase tickets at the ticket offices or the machines that are set at various points in the station. You can also purchase a T+ ticket that will allow you to use the RER, Metro, bus lines and Tram lines. Additionally, you may choose to purchase online so that there is no waiting at the station.
 We book our train tickets in Europe using either Trainline or Rail Europe. These services offer an easier customer experience as we've found our credit cards work better when booking through these sites. Eurostar Tickets can be booked on either platform. In addition Rail Europe offers rail passes if you are planning a longer trip.
Where to eat at Paris Gare de Châtelet-Les Halles Station
If you are in a hurry there are many places to grab a bite within the station. A trusty french croissant may be just the thing to fill your belly from La Croissanterie. Or for some quick French cuisine, Café Rendez-vous will please your senses. 
However, there are many unbelievable gastronomic choices within five minutes of the station that you might find more tantalizing. In the mood for Chinese Pan-Asian? Get quick service and some of the best Chinese in Paris at Fresh Noodles. If Italy has been on your mind, Gemini has some glorious pasta dishes that will satisfy that want for a Tuscan taste. For a more refined plate that is exquisitely Paris, carve out some time for Au Vieux Comptoir, where their razor clams and veal are top notch. 
Where to stay near Paris Gare de Châtelet-Les Halles Station
You will find many great choices less than or just over a mile from the station. Depending on your budget and amenity needs, you can choose from these hotels that will have you to your platform in no time.
The La Maison Favart, is a favorite for those who want to pamper themselves. With its spa and indoor grotto pool, you will feel like one of the rich and famous, living it up in Paris. In 15 minutes you can be at the station, or take a cab and be there in 3 minutes.
The Le Pradey is also a choice that boasts private Parisian balconies with a view, pet friendly rooms and all of the amenities you would expect from superb accommodations. Walk to The Louvre in 4 minutes and if you have a train to catch you can walk the little over a half-mile to get there on time. 
The Hotel Le Relais Des Halles is the closest hotel to the station with .1 miles of a walk. Stay in the heart of Paris and enjoy walking the city streets and coming in for a good night's sleep as well as great hot breakfast in the morning. This antique style hotel will have you swooning for all things Paris. 
How early do you need to arrive at Paris Gare de Châtelet-Les Halles Station
The Paris Gare de Châtelet-Les Halles Station is a large place that can be somewhat bewildering when you arrive. Never fear, as there are information booths and ticket offices that are there to help direct you and get you to your train on time.
Pay close attention to all of the changing above signage throughout the station as it will give you direction on where to go to catch your train. Because of the vastness of the station, you should arrive 45 minutes to one hour before departure. It can be a busy place and if you need to wait in line to ask a question, you need to allow time. You can also peruse the shops that line the hall if there is waiting time. 
Best trips from Paris Gare de Châtelet-Les Halles Station
Disneyland Paris is one of the most exciting and breathtaking places to go when visiting Paris. Take the train to the amusement park and be there in 40 minutes. At Disneyland Paris you can see Mickey and Friends, visit Star Wars Hyperspace Mountain and explore Alice's Curious Labyrinth all in a day. Bring out your inner child on your Parisian vacation with this fun-loving visit.
Visiting the Palace of Versailles is a treat in itself, but getting a biking tour is even better. Getting to the the palace by way of the Paris Gare de Châtelet-Les Halles Station is easy with a 35 minute train ride to La Défense Station. You can then catch the train there and be at the Palace is 20 minutes. Once you arrive, meet your guide, pick up your bike and enjoy the sights of one of the most beautiful and intriguing places in the world.
Paris is a dream trip for almost anyone. Navigating Paris can take some research, street smarts and Google Translate. However, the train system in Paris is highly rated and used by millions to make traveling around Paris fast and convenient. Taking the Paris Gare de Châtelet – Les Halles Station in the heart of Paris to get around the city can take the stress out of traveling.