Best Things To Do In St. George Utah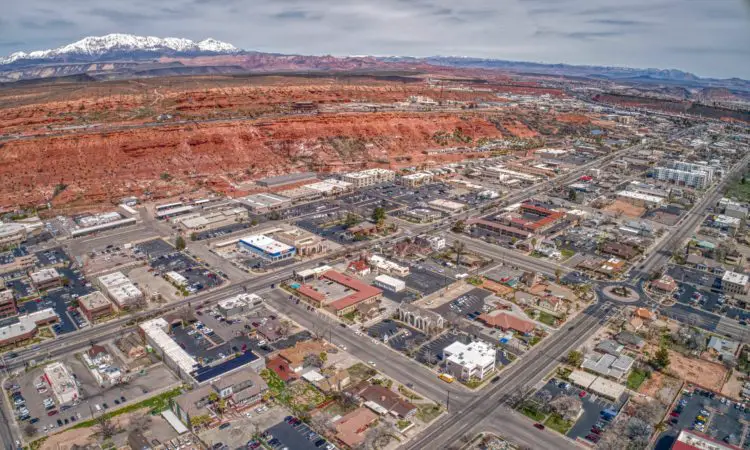 Grounded Life Travel is supported by its audience. When you purchase through links on our site, we may earn an affiliate commission.As an Amazon Associate I earn from qualifying purchases. List of everything we use in our travels.
Looking for a great city to visit with a little something for everyone? Don't sleep on this one. Listed here are the best things to do in St. George Utah.
What Is The Best Month To Visit St. George Utah?
As with so many favorite destinations, the most suggested times of year to visit are spring and fall. Of course, your vacation schedule may dictate when you can plan a trip, but, if you have flexibility, I suggest March and April in the spring or October and November in the fall. The weather will make the best things to do in St. George Utah even more enjoyable.
What Is St. George Utah Known For?
While there are plenty of things to do in St. George Utah, it is best known for being close to so many great locations, including Zion National Park, several state parks, and even The Grand Canyon. It also sits very near the borders of both Nevada and Arizona.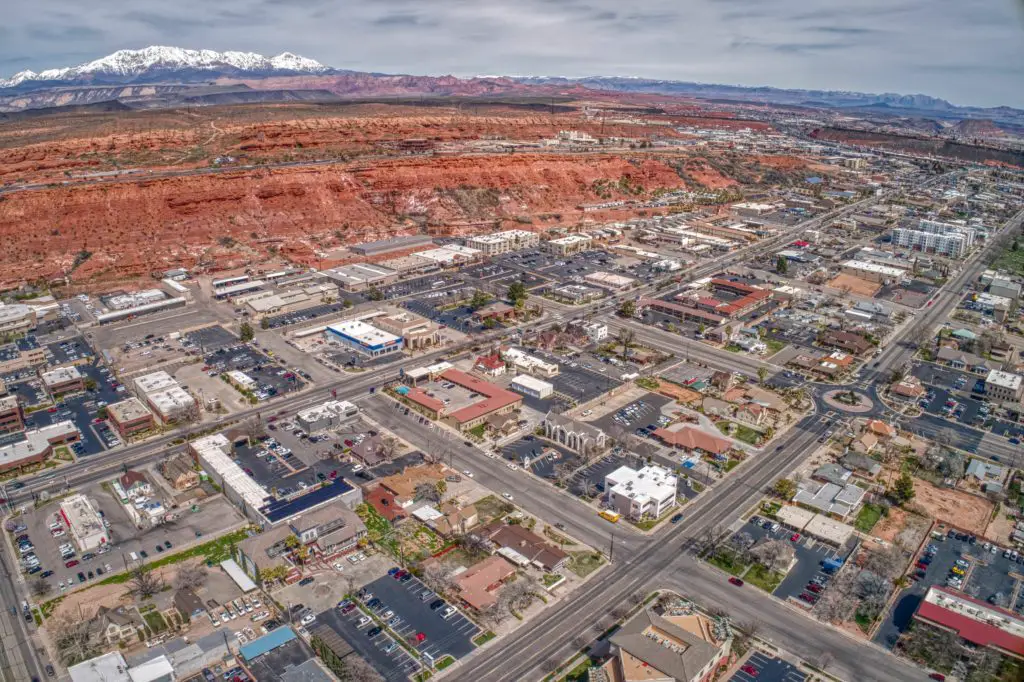 Best Things To Do In St. George Utah
Temple Quarry Trail
This is a fairly accessible hike for all ages to enjoy. It is a little over 2 miles round trip and will take between one and two hours, depending on who is with you and how often you stop for a photo. I suggest going just before sunset, as the sun going down will make everything even more beautiful.
Snow Canyon State Park
Located just a little bit northwest of St. George, Snow Canyon State Park offers hiking and camping, as well as gorgeous views, picnic spots, and animal watching. You might choose to camp here, or perhaps you can just enjoy a day of hiking and then head back in to St. George for dinner and a hotel stay.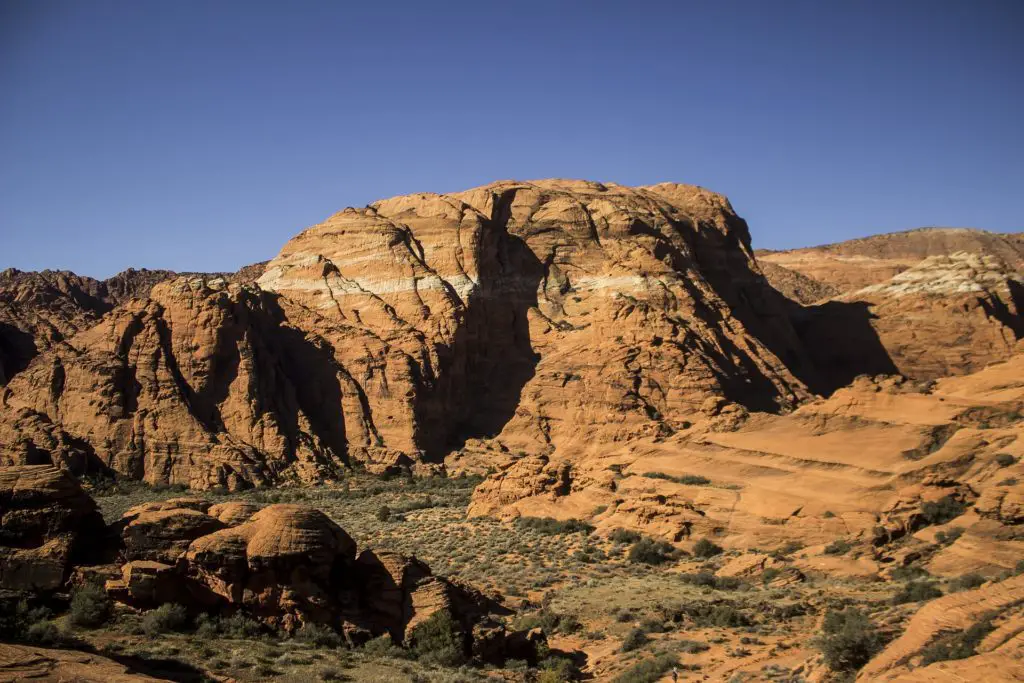 Quail Creek State Park
This park, on the northeast corner of St. George, is the home of Quail Creek Reservoir. In addition to camping and hiking, visitors can also explore the water, whether that be to catch some fish or to spend the afternoon in a rented kayak. Mountain biking is also very popular in Quail Creek State Park.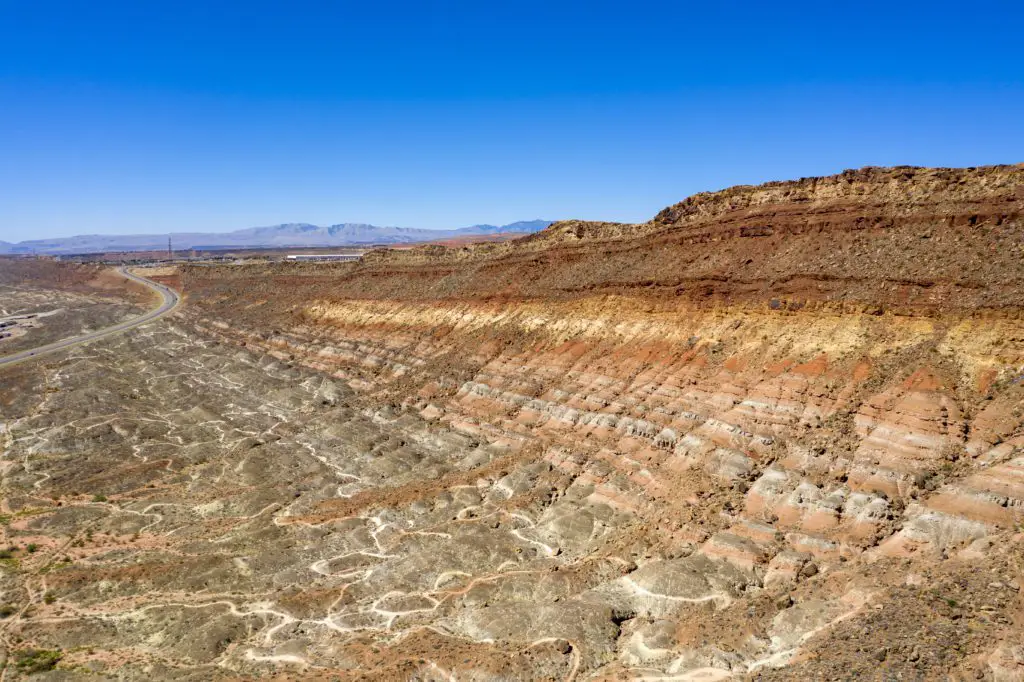 Sand Hollow State Park
Drive straight east from St. George town center, and you will end up at Sand Hollow State Park. Ride the dunes in an ATV, get in the water, hike a trail, and camp in a campground or even right on the beach. Sand Hallow State Park has something for everyone.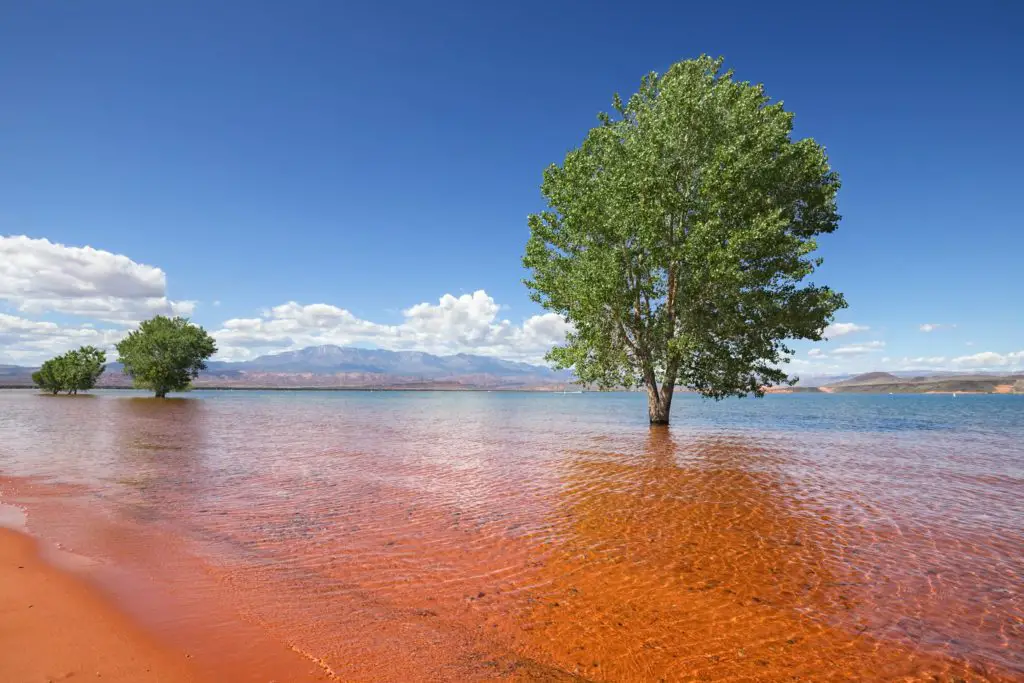 Tuacahn Amphitheater
The Tuacahn is a fansastic outdoor amphitheater build right into the red rocks. Check the schedule and take in a performance while you are visiting St. George.
Judd's Store
This old fashioned general store has been around since the 1900s and is the oldest business still running in St. George. Enjoy throwbacks such as candy and ice cream as you transport back in time inside this historic store.
Zion National Park
One of the best things to do while you are in St. George, Utah is to take a day to visit Zion National Park. Of course, you could choose to spend a few days at Zion, and we have created a post to help you plan that visit. Side note: if Ghost Towns interest you, be sure to make a short stop in Grafton when you trek over to Zion.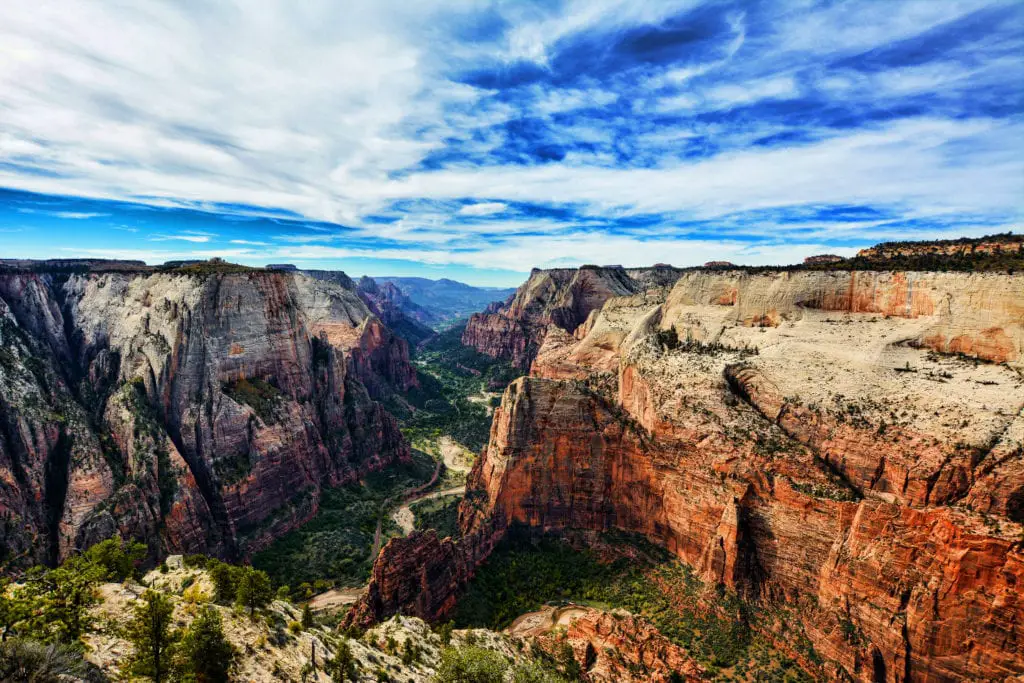 Downtown St. George
While in St. George, reserve plenty of time to spend downtown, visiting museums, parks, and historical markers pointing out the rich history of the area. The Farmers Market and the Carousel in the Town Square should also make your list.
Best Places To Eat In St. George Utah
Gaia's Garden Cafe
Painted Pony Restaurant
Cepeletti's
Angelica's Mexican Grill
TwentyFive Main
Cliffside Restaurant
One of my first tasks when visiting a new place is scouting out the best places to eat. Our family especially likes to find local favorites. St. George Utah does not disappoint in the eating department! You can find any cuisine and everything from fast food to fine dining. I list a few suggestions here as you are planning the best things to do in St. George Utah. However, you may want to add your own ideas to the list!
Gaia's Garden Cafe is a great spot for lunch or breakfast. Their vegan menu has something for everyone, and you will want to check out the coffee and tea bar as well. The Painted Pony Restaurant is a casual southwestern experience. Save room for dessert, and you won't be sorry! If you are in the mood for Italian, choose family owned and operated Capeletti's. Another option is Angelica's Mexican Grill, serving up authentic Mexican cuisine. TwentyFive Main is a great local choice. The food gets great reviews, and the cupcakes are top notch also. Lastly, if you're looking for something a little more upscale, visit Cliffside Restaurant. The food is great, and, as you might guess from the name, the view is fantastic.