Grounded Life Travel is supported by its audience. When you purchase through links on our site, we may earn an affiliate commission.As an Amazon Associate I earn from qualifying purchases. List of everything we use in our travels.
Dubrovnik is a city in southern Croatia and is a city high on the list of most visitors to Europe. It's perched on the Adriatic Sea. It is known for the distinctive Old Town and the ancient city walls that encircle it. The walls were completed in the 16th century. The city is filled with preserved buildings ranging from baroque to renaissance and even some gothic. Many travel here by plane but many of you will arrive via cruise ship. This beautiful port city has so much to offer but we've narrowed it down to our top 17 choices, let dive in.
1. Self Guided Game of Thrones Tour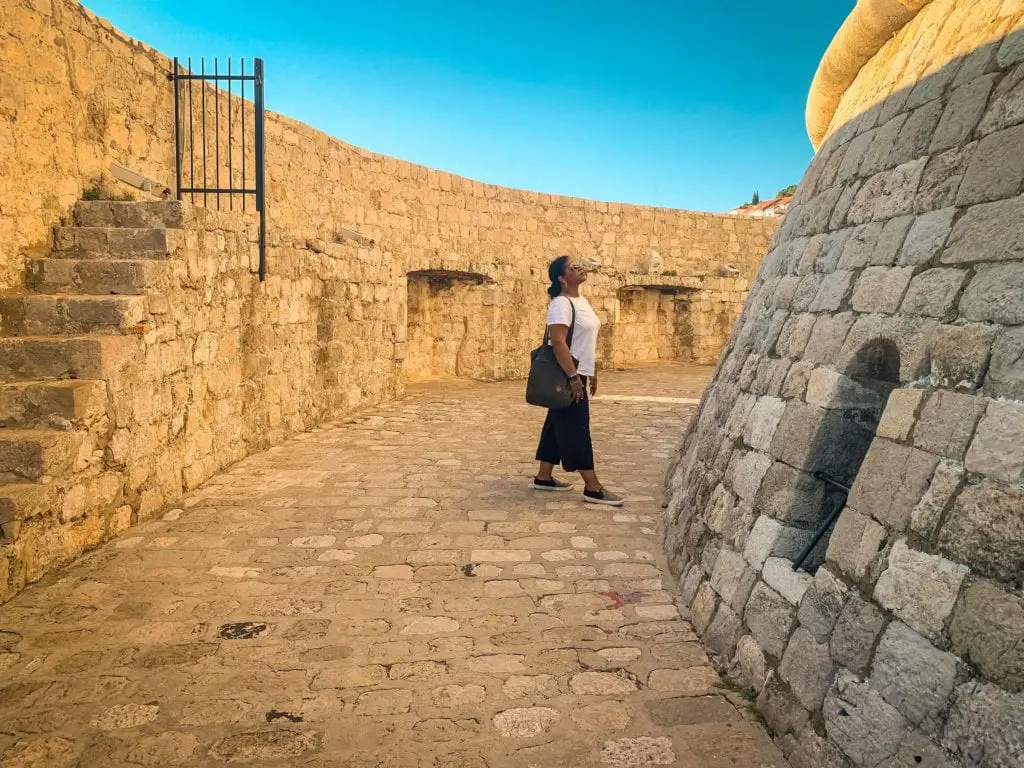 I have to admit, we have never seen an episode of Game of Thrones. When we announced we were traveling to Dubrovnik all of our Game of Thrones loving friends started to tell us where we should go to take iconic pics from the show. So we decided on doing a self guided tour around Old Town. We had a great time and it only took a couple hours.
2. Walk The Ancient City Walls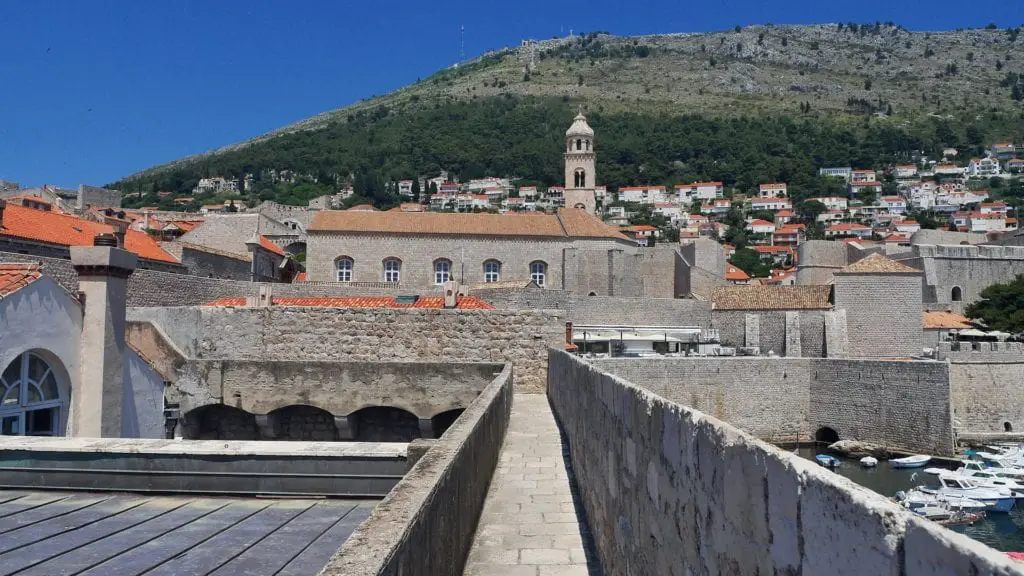 This is likely the number one thing to do in Dubrovnik. Once you climb all the steep steps up to the top you can enjoy a leisurely stroll along the ancient city walls. The walk around is nearly 2km around which encompasses all of Old Town. Be sure to bring your camera, the views are breath-taking. The fee to walk the wall is just under $20 usd but well worth it. There are two entry points, one near the entrance to old town and one down by the marina.
3. Take A Day Trip To Lokrum Island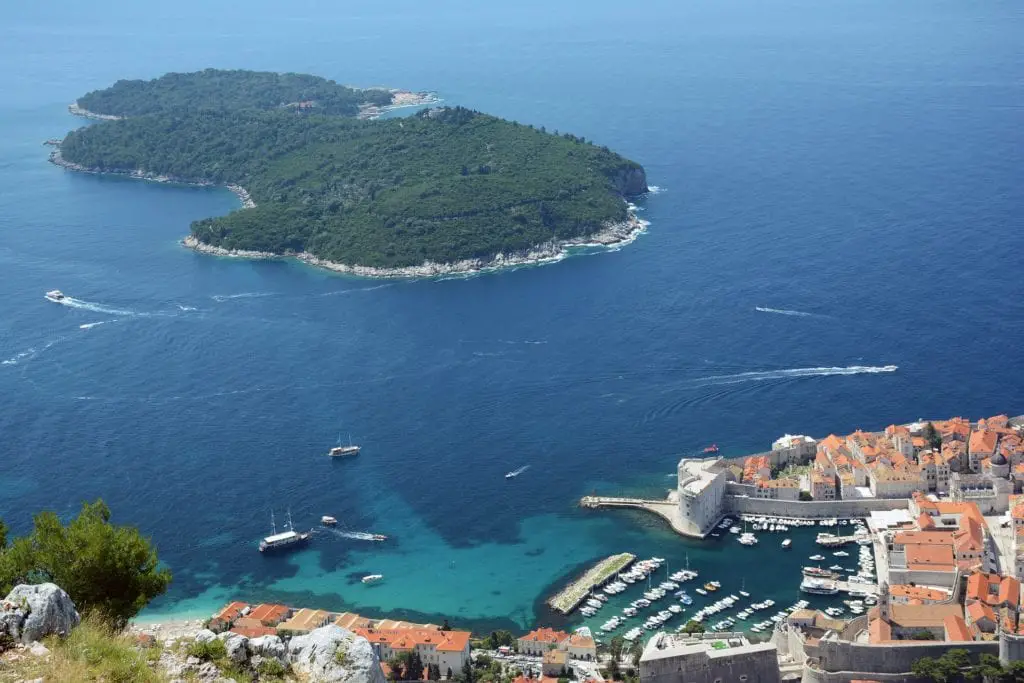 Lokrum Island is the gorgeous island you spot from your walk along the ancient city walls. It's the closest island to Dubrovnik at only about 1km away, that's less than a mile. It is a natural special forest vegetation reserve. You can get here via ferry, kayak or private boat ride. The island is uninhabited, there are no overnight accommodations. Enjoy your day on the island away from the hustle and bustle of Dubrovnik.
4. Take The Cable Car Up To Mount Srd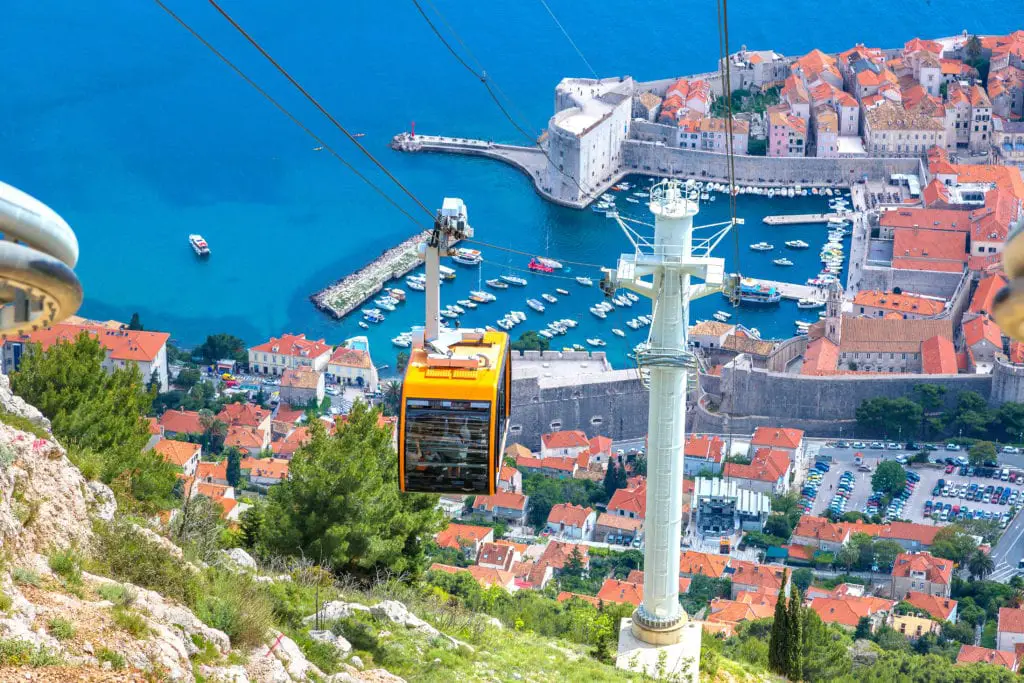 This is certainly the best view in all of Dubrovnik. Although you can get a great view of Old Town from the fort, this cable ride up will give you the most spectacular view. You can also hike up but be sure to wear the proper gear and that you are not afraid of heights (like me). This is a popular spot to watch the sunset on Dubrovnik.
5. Swim In The Adriatic Sea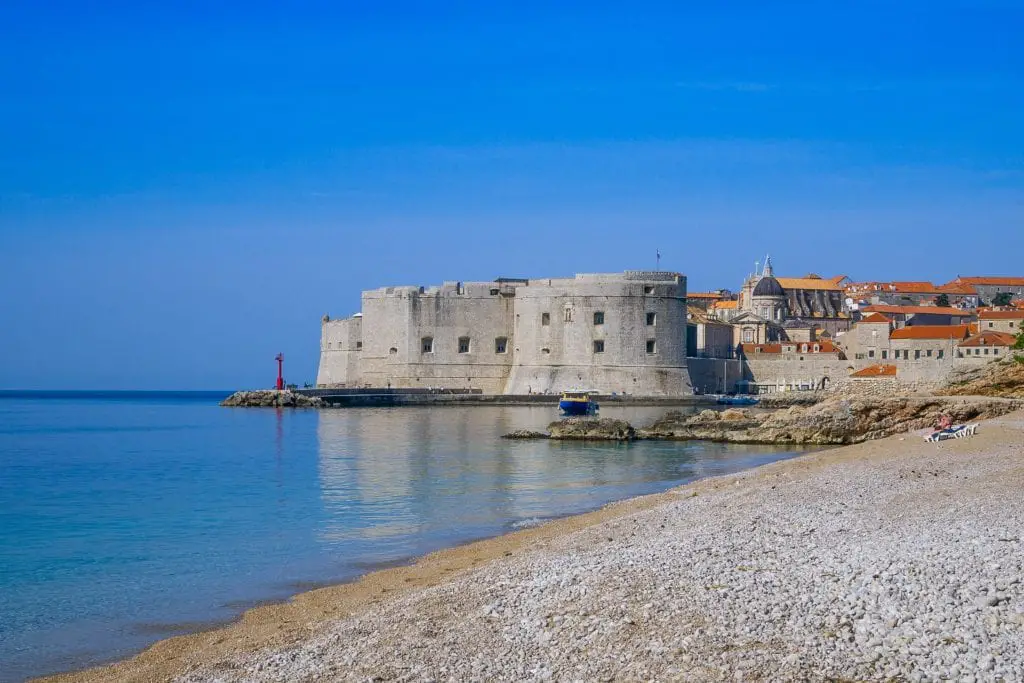 I grew up near the ocean. I have a great love of the sea and it is always thrilling to swim in a new body of water and the Adriatic Sea does not disappoint. There are plenty of beautiful beaches along the coast of the city. Take your pick and go for a nice relaxing swim in the crystal clear waters.
6. Visit Fort Lovrijenac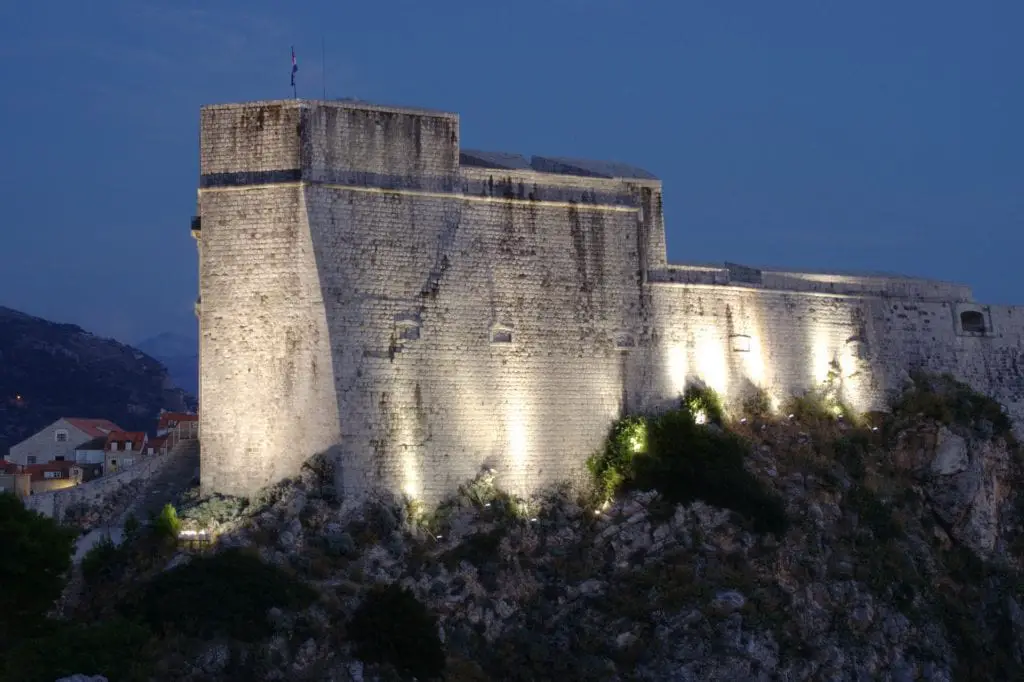 Along with your ticket to walk the ancient walls in Old Town, you will receive a ticket to visit Fort Lovrijenac. The fort is perched precariously (in my opinion) on a 37m high rock overlooking Old Town. Fort Lovrijenac is often referred to as Dubrovnik's Gibraltar. The fort is now used as a theater where you can now see Shakespeare's annual showing of Hamlet as part of the summer festival.
7. Wander Around Old Town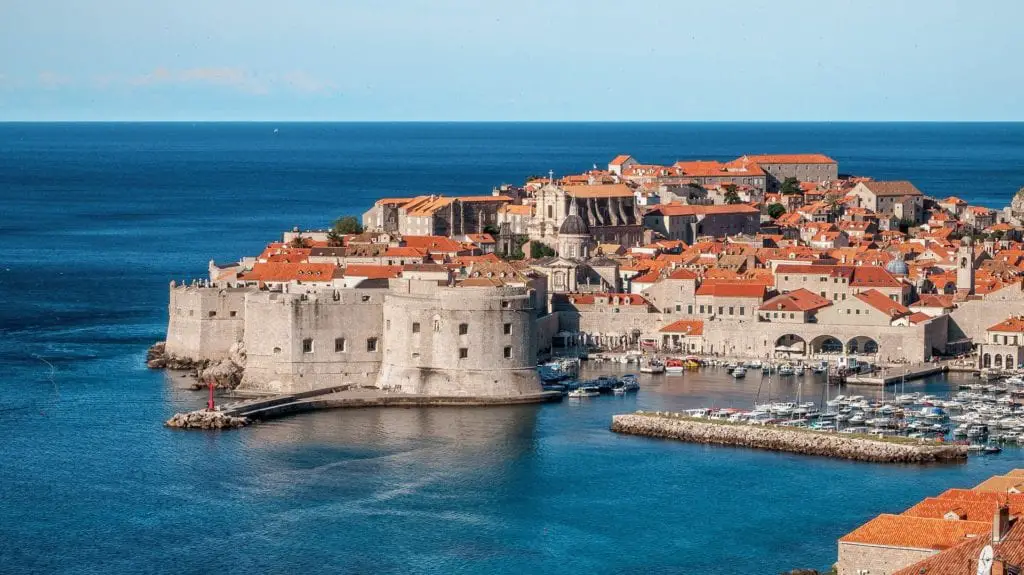 Walking around Old Town reminded me of walking around in Old Town Bucharest or Venice. You can easily get lost but the good part is you can easily get back on track by tracking the wall. There are many local artisans selling their wares as well as shops with lots of souvenirs. If you hot or tired, just stop in one of the many ice cream shops or restaurants to grab a snack or some ice cream.
8. Take A Day Trip To Bosnia & Herzegovina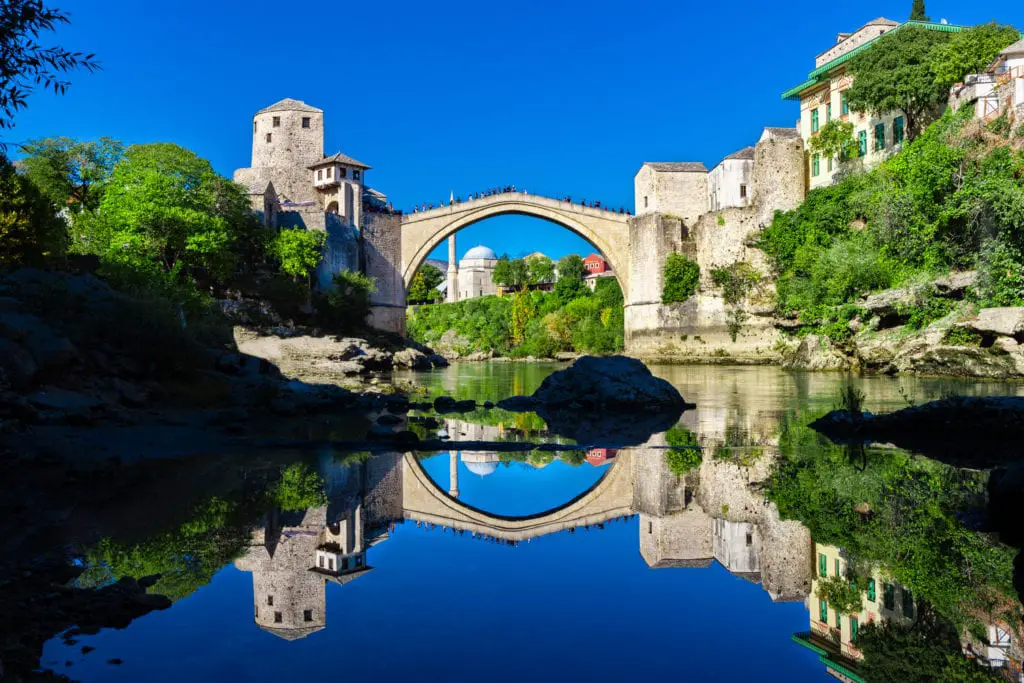 One of the great things about Dubrovnik is it's proximity to neighboring Bosnia & Herzegovina. This Balkan state is not one you would think to visit right away (especially if you grew up when I did) but it is definitely worth a visit to learn about it's history and to smash any preconceived ideas we have about this country. It was a very eye opening experience and I highly recommend it. I wish we had more than a day to visit.
9. Take A Day Trip To Montenegro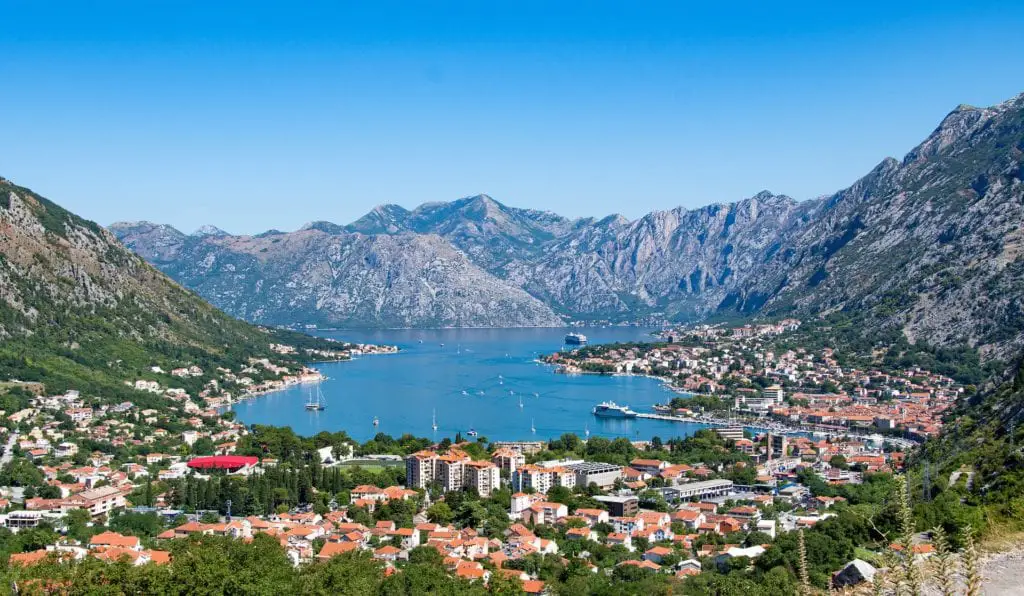 While we were planning our day trips we decided to give this tiny Balkan country a try. We didn't know much about it. We spent a day exploring Perast and Kotor. We huffed and puffed our way up to the the fort. They try to prepare you for the hike up but man, it was hard. The views make up for the difficulty. While you are there take a walk into the cat museum, yes I said cat museum. It is said that the cats saved the city from the bubonic plague by ridding them of the disease carrying mice. Cats are beloved in this city and you will quickly fall in love too.
10. Visit The Franciscan Monastery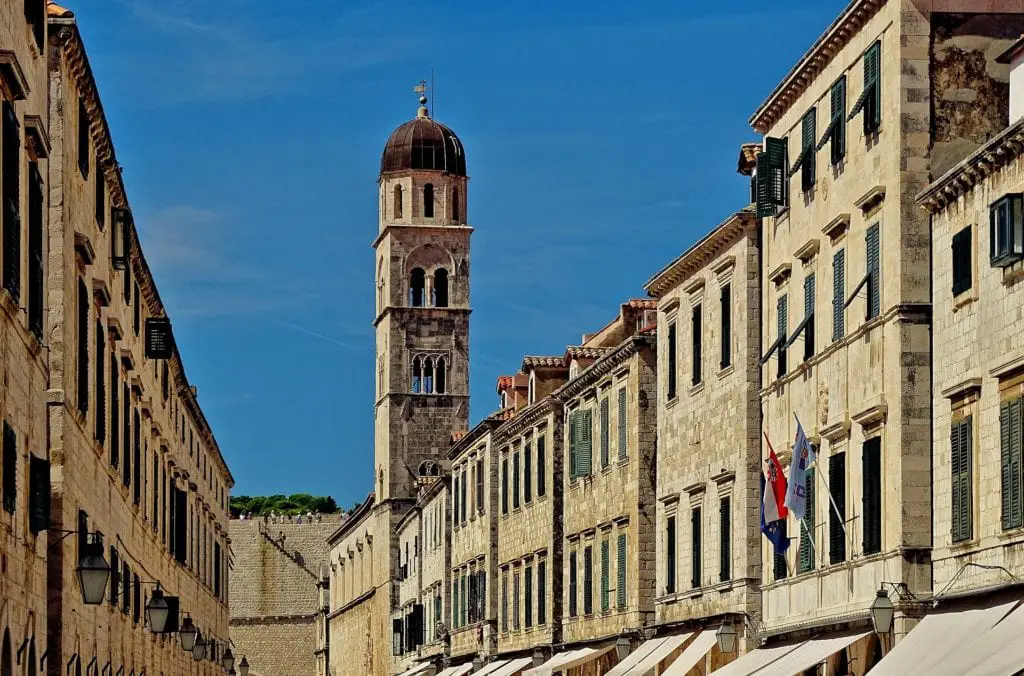 Maybe visiting religious entities is not high on your list of things to do on vacation but give this place a chance. It dates all the way back to the 1th century, it has overcome earthquakes and war. Most of what you will see has been reconstructed due to previously mentioned events. It's a beautiful place to stop in and take some photographs too.
11. Visit Island of Korcula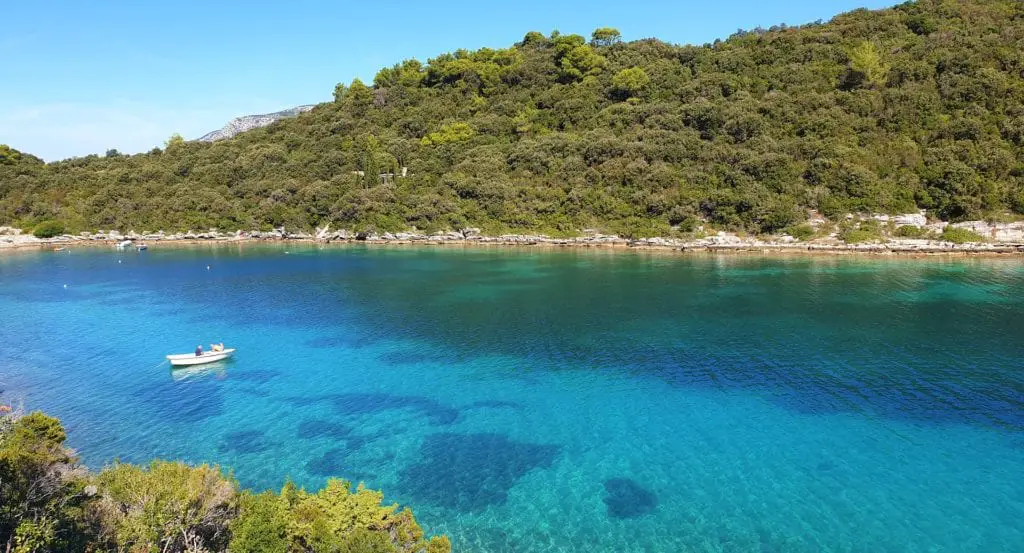 Korcula is one of the many idyllic islands surrounding Dubrovnik. It is one of the most popular along with Lokrum. It was believed to be the home of Marco Poloback when Dubrovnik was part of the Republic of Venice. In case you didn't make the connection, that's "Marco Polo"! Pretty cool to walk around where he used to live. The best way to get to the island is by ferry or private boat charter. There are accommodations on this island so you can spend the night here, if you like.
12. Stroll Down The Stradun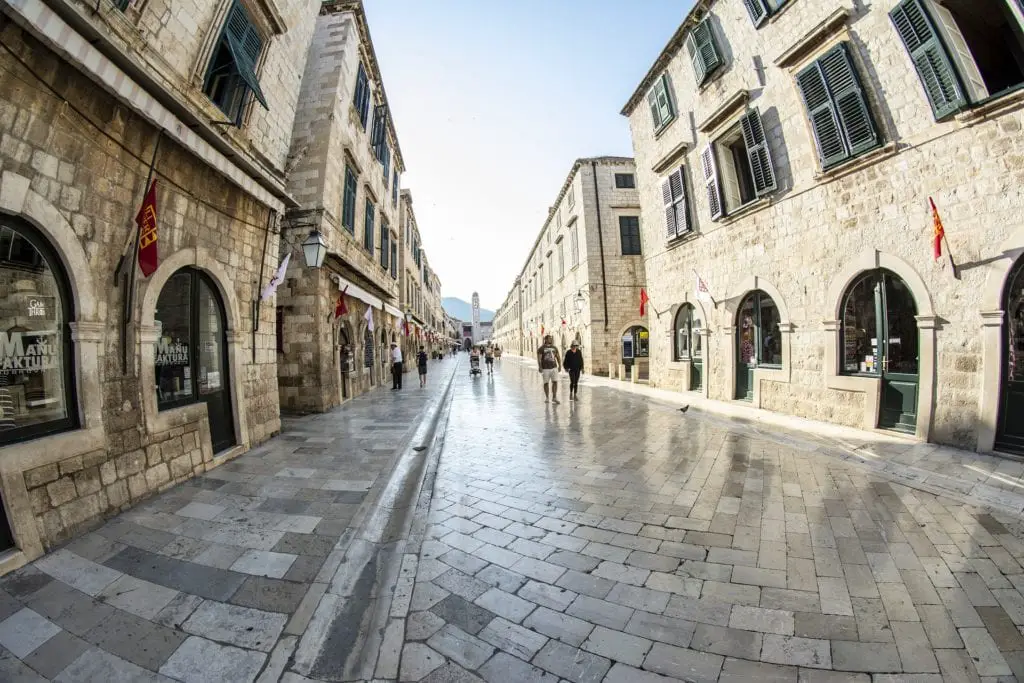 The Stradun is like the Main Street of Dubrovnik. We even found that there is a camera focused on the Stradun all day, you can tune to a channel on your tv to see how crowded it is at any given time. This is a great place to stop and have a drink at one of the many cafes or even have some lunch or dinner as you people watch.
13. Kayak The Adriatic Coast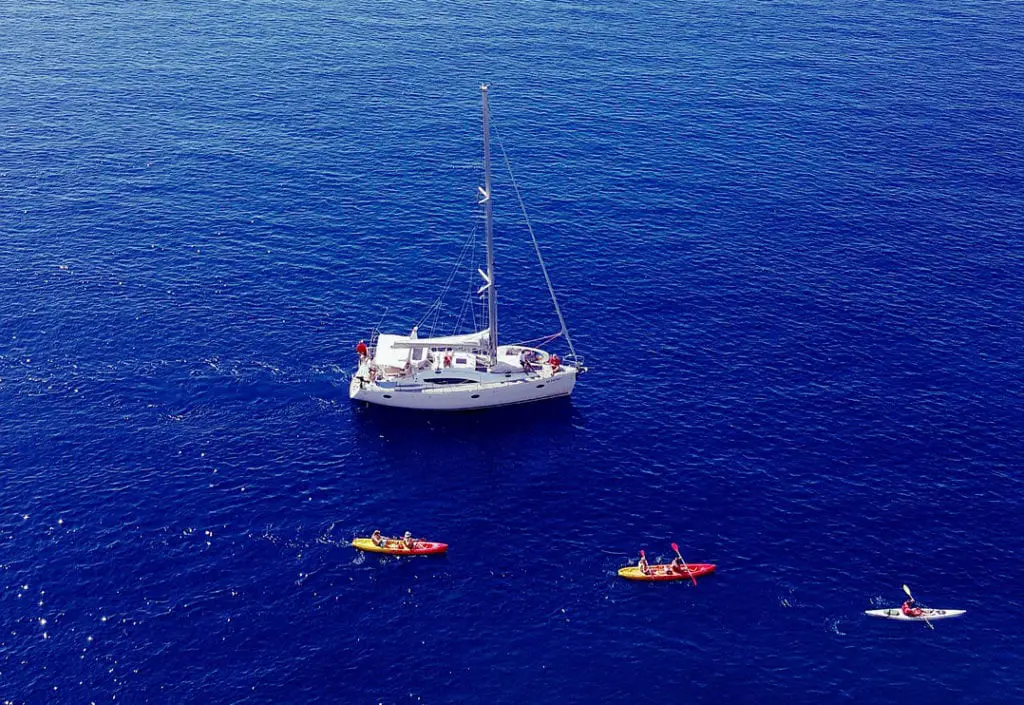 If you are looking to do something active during your time in Dubrovnik, then look no farther than a kayak tour. You can choose from a full or half day tour around the coast of the city or even to neighboring islands like Lokrum. You can paddle out to the sea caves and to some of the "secret" beaches around the island.
14. Find Buza Bar And Have A Drink
If you've heard of this bar then you likely have an opinion on it, either you love it or you hate it. But either way, it's the best view to watch the sunset from Old Town. Yes this bar gets crowded but there is no reason not to just sit back and enjoy a nice drink and snack while you watch the sun set on the Adriatic Sea. The service is a bit lacking but just go knowing you are here for the views
15. Mljet National Park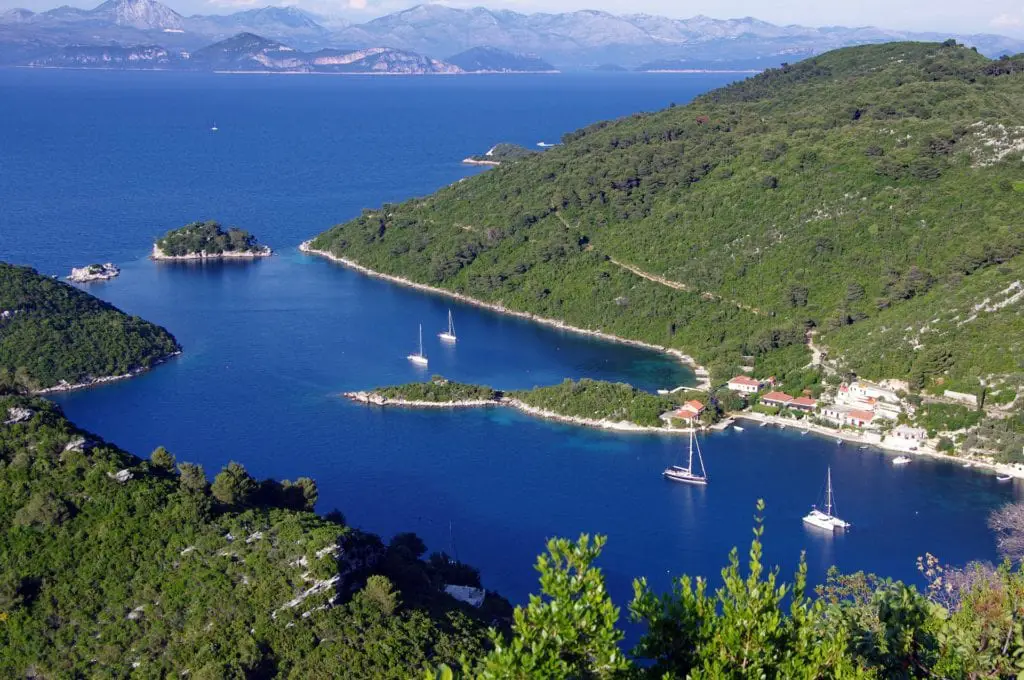 Another great break from the hustle and bustle of the city is a trip to Mljet National Park. From here you can enjoy one of the Dalmatia's most beautiful islands. You can charter a private ride to the explore this park/island. You can stay overnight if you like to give you more time to truly take in this gorgeous place.
16. Do A Food Tour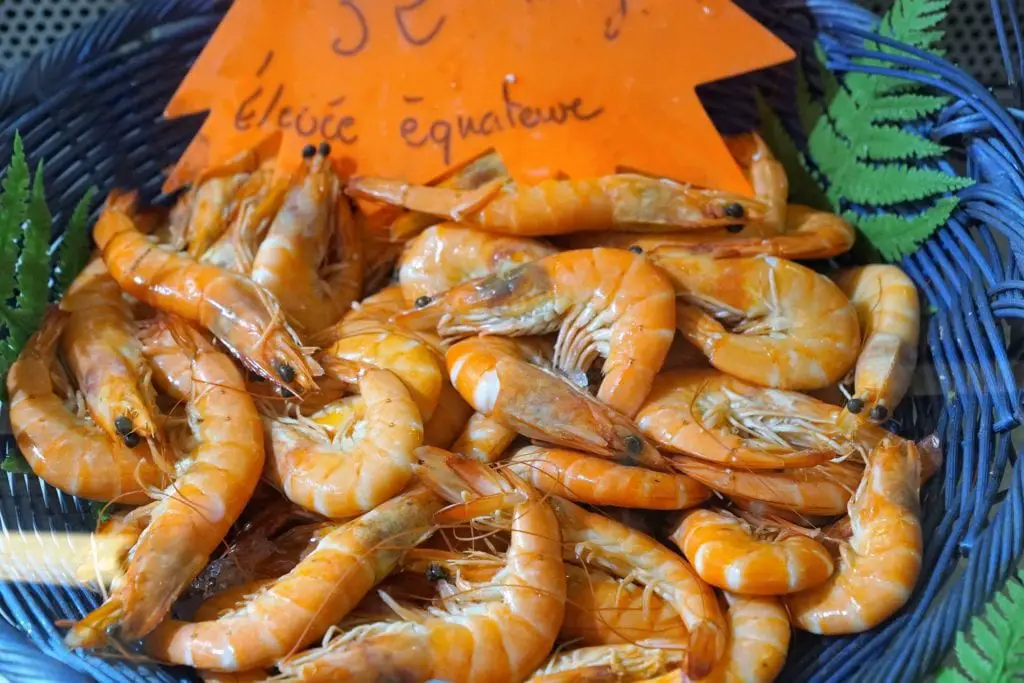 When you think of Croatia, you don't normally think of the cuisine. There are so many different foods to try! From Burek to Black risotto (made with cuttlefish ink) your senses will be delighted by the unique cuisine of this unique country. If you fancy a local drink then be sure to try some Orahovac (walnut liqueur). It certainly packs a punch.
17. Tour The Museums In Old Town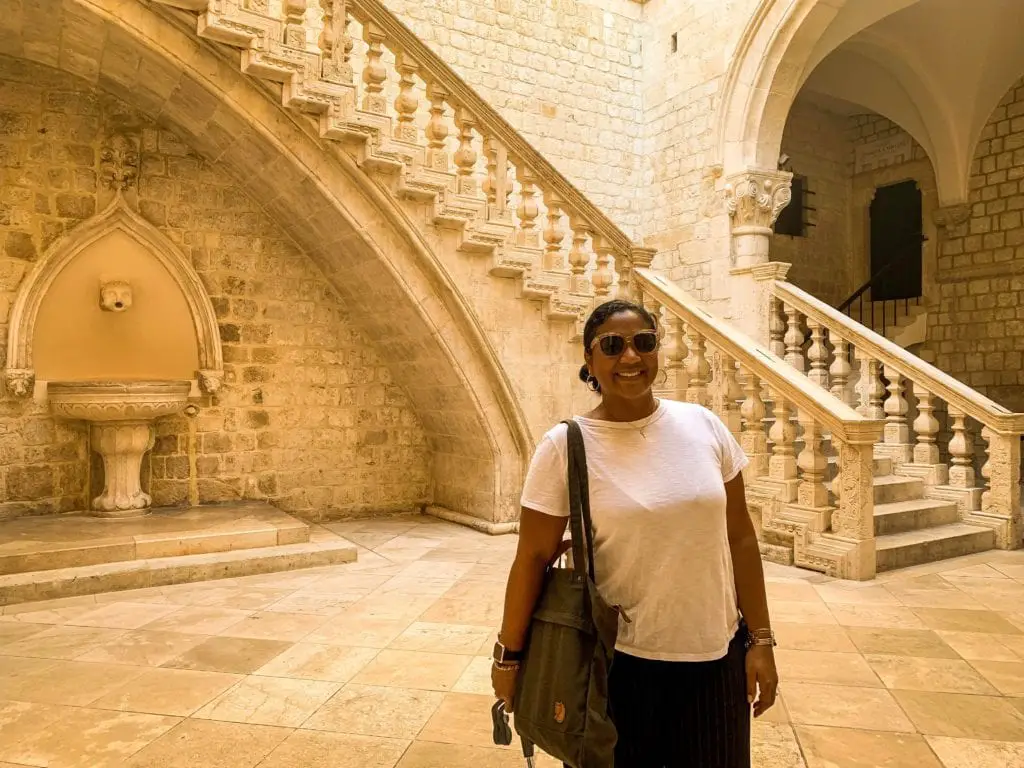 Old Town is packed with museums and if you are looking for a break from the sun then this is your chance. You can really learn so much about Croatia and Dubrovnik history from your visit to these institutions. The fee is included with the Dubrovnik card so check and make sure you pick up the right one.
Tags :
croatia
dubrovnik