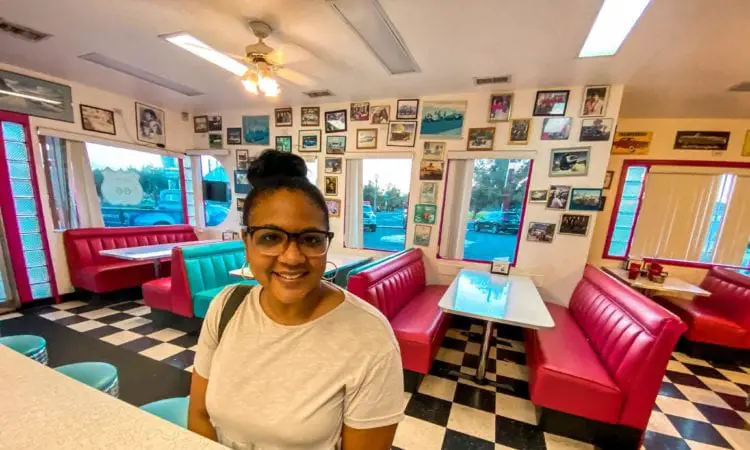 Inside Mr. D'z
Grounded Life Travel is supported by its audience. When you purchase through links on our site, we may earn an affiliate commission.As an Amazon Associate I earn from qualifying purchases. List of everything we use in our travels.
If you are embarking on a classic road trip on Route 66 you will be looking for the best Route 66 diners to stop and have some food and some fun. Some of our favorite Route 66 diners are in the state of Arizona. Hop in the car and get ready to eat your way across this lovely state and take you to some of the best Route 66 diners.
Twisters Soda Fountain
Twisters Soda Fountain can be found in Williams and has certainly earned it's spot on our list of the best Route 66 diners. Situated in downtown Williams, this classic Route 66 diner offers all the items you would expect on your menu, plus, some bonuses, like BBQ. We had a great lunch at Twisters and we loved the classic decor. This restaurant has indoor and outdoor seating. Be sure to stop in for a bite.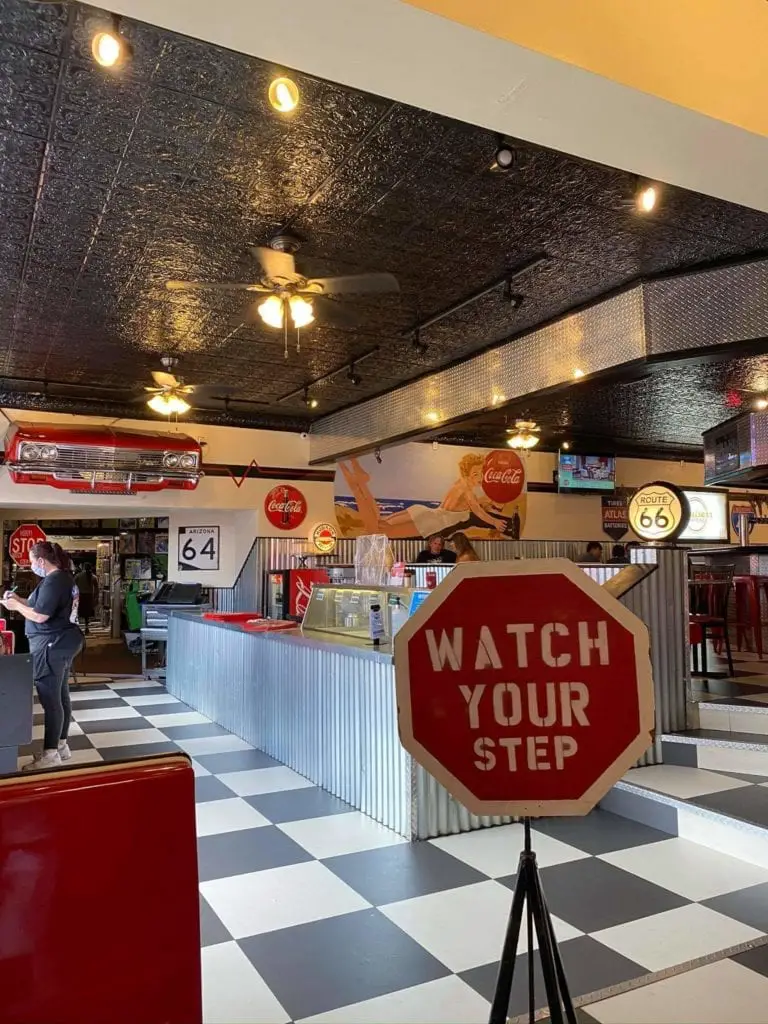 Mr. D'z
Mr. D'z is probably the most iconic Route 66 diner we have seen. Everything about it screams 1950's and we love it. The menu offers all the classics, from burgers to malts and shakes. Don't forget to take some pics at the classic counter and with all the classic cars they have parked outside. When you finish your meal, cross the street and talk a stroll through the Route 66 museum. Mr. D'z can be found in Kingman.
Roadkill Cafe
I know what you're thinking, that sounds disgusting. No worries, there is no actual roadkill on the menu at this iconic Route 66 diner. They playfully use the word roadkill in the menu items but rest assured it is all in good fun. There are some fun things to do inside and outside of this fun eatery. You can take a walk through the small shop on one side or you can walk off your meal outside as you sit in "jail"or visit the outhouse. There is also a faux corral area outside you can take pics at. Roadkill Cafe can be found in Seligman.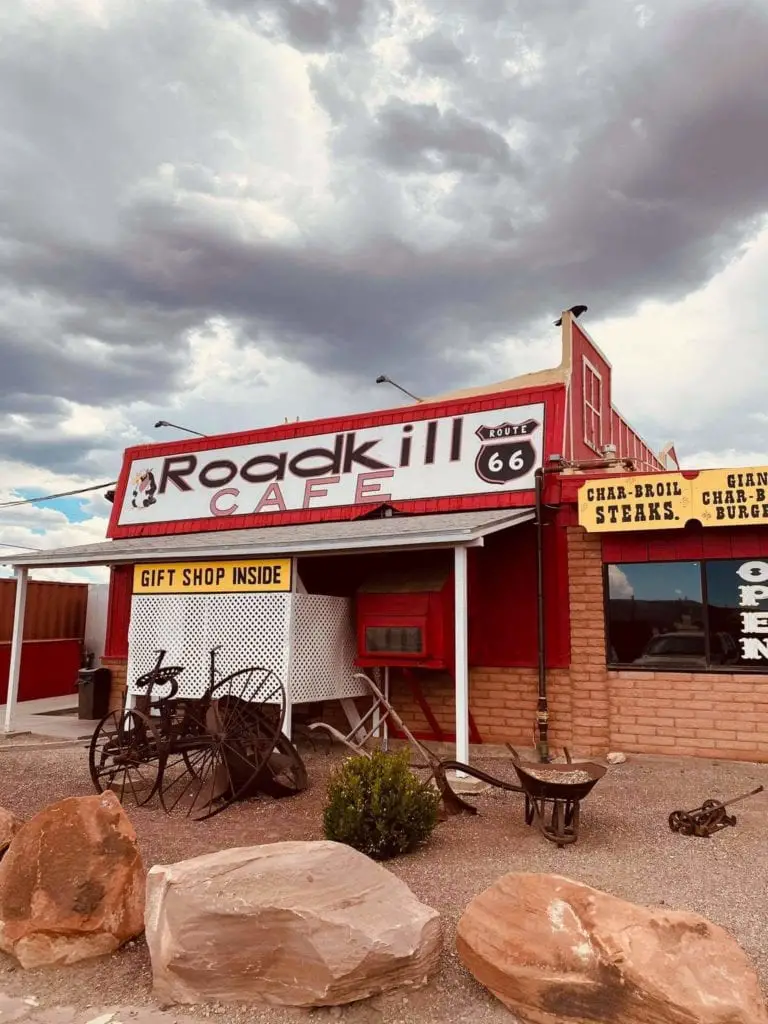 Delgadillo's Snow Cap Drive In
Just a few minutes away from Roadkill Cafe in Seligman you will find Delgadillo's Snow Cap Drive In. If you are staying in Seligman you can have dinner at each or if you are driving through, like us, you can have lunch at one and dessert at the other. We ate lunch at Roadkill and then went down to Delgadillo's for a sweet treat and it did not disappoint. Not only did the sweet treats hit the spot, but we had a good laugh too. Juan Delgadillo, the original owner and builder, had a very good sense of humor. His staff goes out of their way to get a good chuckle out of you.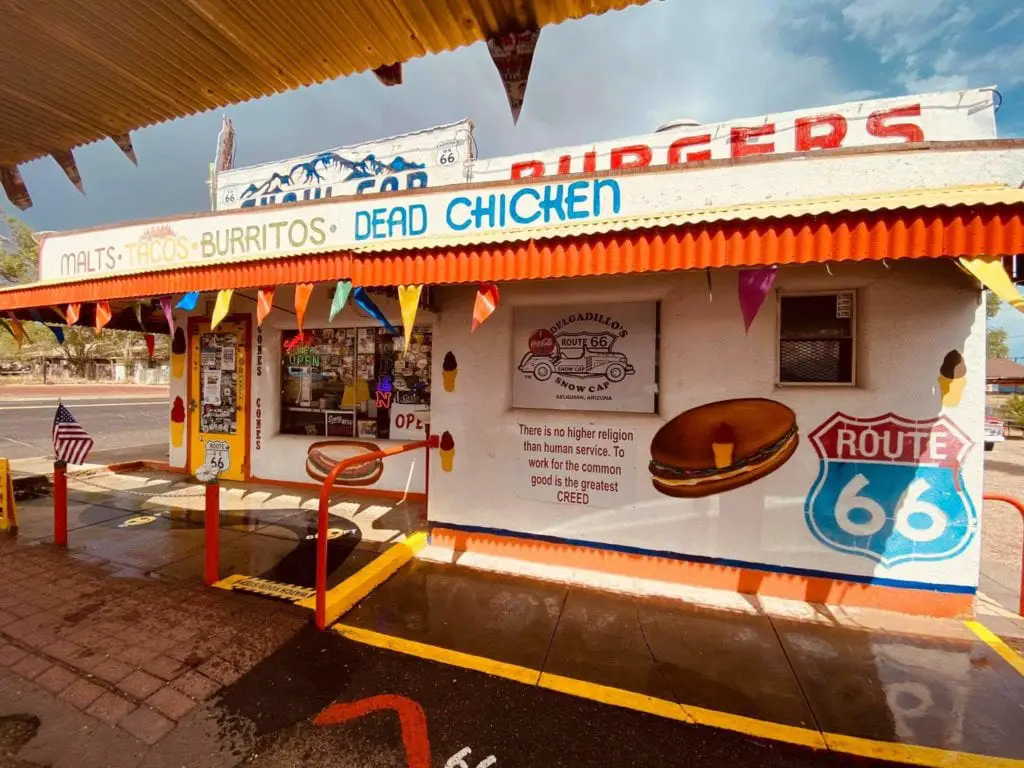 Joe and Aggie's Cafe
Joe and Aggie's Cafe in Holbrook can not be left off of our list of the best Route 66 diners in Arizona. This diner is a bit different than the others on the list. Joe and Aggie's not only boasts a classic American food menu but they also offer Mexican food on their menu. It has a very classic but intimate feel inside. There are some great Rotue 66 signs painted on the building be sure to stop for pics after parking your car.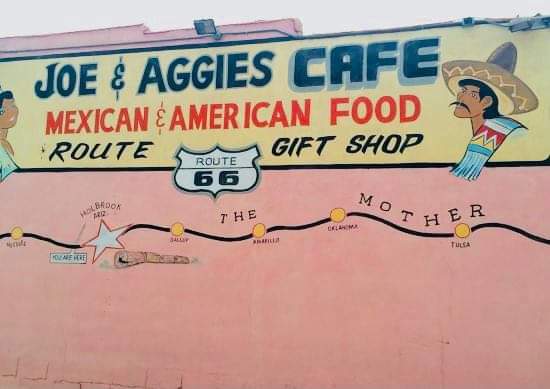 Goldie's Route 66 Diner
Goldie's Route 66 Diner in Williams gets the prize for most nostalgic Route 66 Diners on our list. From the moment you walk into this diner, you feel like you have gone back in time. The old coolers near the entrance, the counters, the seats on the booth, everything, takes you back to another era. The menu at Goldie's is a classic diner menu, it even includes items such as French dip and Meatloaf with mashed potatoes. You can't go wrong at this fun Route 66 diner.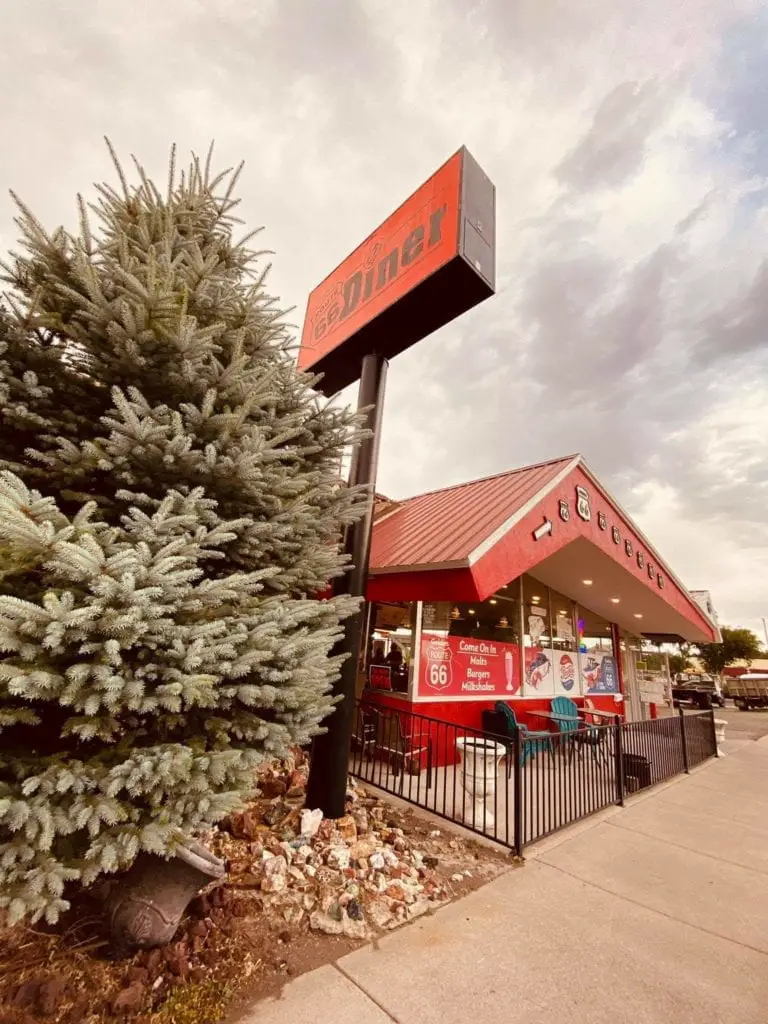 Rutherford's 66 Family Diner
Rutherford's 66 Family Diner is a classic family owned and operated restaurant in Kingman. This diner was so packed when we arrived. We had to wait a few minutes before we could be seated. The menu was as expected. This is one of the most fun Route 66 diners on the outside. The patio is decorated in the old gas station feel.
Tags :
route 66