Magnolia Table and Magnolia Silos Review
Grounded Life Travel is supported by its audience. When you purchase through links on our site, we may earn an affiliate commission.As an Amazon Associate I earn from qualifying purchases. List of everything we use in our travels.
Waco, Texas is not someplace that I ever thought about visiting until I heard about Chip and Joanna Gaines. We all know it has a bad history (although that event occurred outside of the city limits). I have wanted to visit the Magnolia Silos for a while, just like so many others.
Chip and Joanna opened their first little shop in 2003. I am sure they could not have imagined it would turn into this. Like most successful people they have failed and succeeded. They ended up having to close their first shop. Joanna stayed at home with their kiddos and helped Chip with their construction business. That business grew as they teamed up to build a powerhouse empire known as Magnolia.
Magnolia Table Restaurant
We read lots of advice about trying to get a seat at Magnolia Table. It was all very helpful. We arrived to a relatively short line to get our name on the wait list. We waited a little less than an hour to be seated. This is a very wait time. We arrived around 11am this would give us a three hour window in the event it was busy and the wait was long. They stop seating at 3pm and can stop taking names if the wait times are long. We were there on a Tuesday which is also a good day to visit, they have fewer visitors on Tuesday for some reason.
Once you put your name on the list, they take your phone number so they can text you when your table is ready, they also take the time to send you a test text to make sure you receive their messages. Don't go too far as you only have 15 min to show up to get your table. There are plenty of places to sit around the property if you want to have a seat. They also have a little coffee shop outside where you can get a beverage while you wait or you can visit the gift shop and buy some goodies for the drive home.
I don't usually like to wait for more than 30 min at any restaurant. I have to say this one is worth it. The service is incredible. You are greeted by a smile from every staff member. The menu varies by season, we were there in the fall. The menu included lots pumpkin, maple and pecan items. The prices are very reasonable and the food is a true delight. Every thing about the restaurant was clearly carefully thought out. There is private seating and they also have "family style" seating. The wait can be shorter if you agree to sit with "strangers". I would highly recommend adding Magnolia Table to your list of places to stop in Waco, Texas.
Magnolia Silos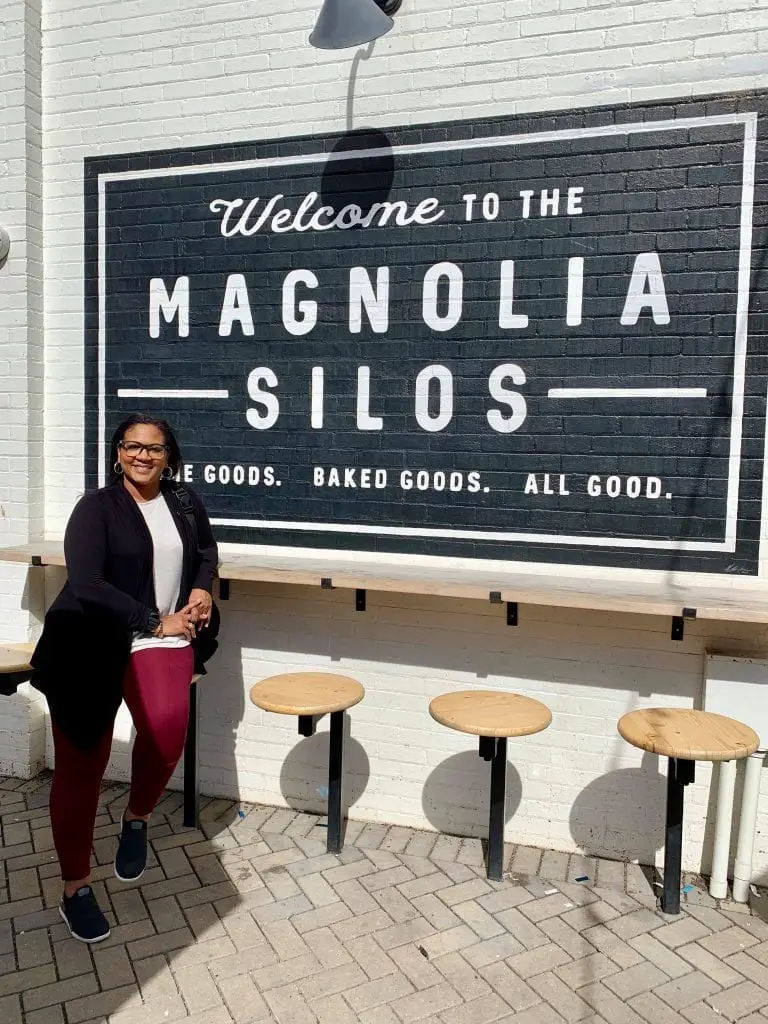 After our fabulous meal we decided hear over to the silos. There are a few public places to park (which are usually full), we parked at the adjacent church parking lot for $10. We walked over the silos from there. The market and baking co. are in this compound. There are food trucks including a Magnolia Table truck with a limited menu from the restaurant. For those with green thumbs head to the back of the property (to the left of the silos if you are facing them) to the seed company for some sweet gardening treats.
This silos area is set up like a public park. It's well groomed and there are endless photo opportunities. You can visit the market and grab some great home décor or you can get in line for the baking company and get some goodies to enjoy while you sit in a swing and enjoy the ambiance. The baking company is small inside so they control the amount of people who go in at once. They give you a menu to peruse while you wait in line. When you get inside you can hand them the menu with the choices you have made and you can be on your way fairly quickly. We got cookies and cupcakes (which are to die for).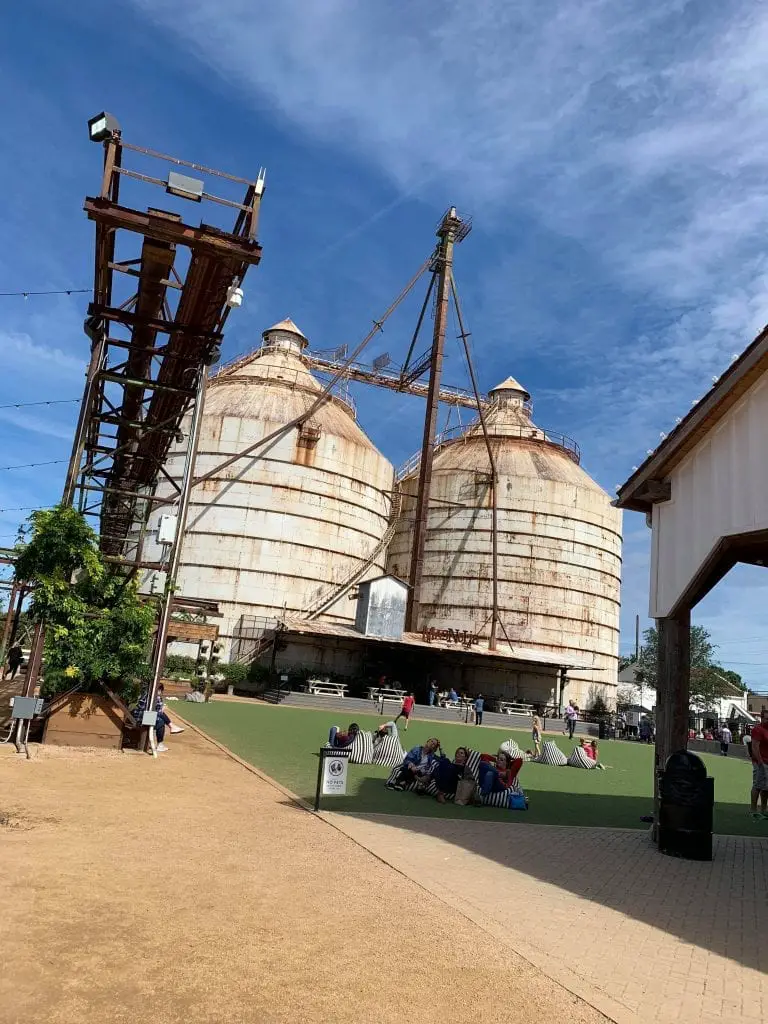 We had a wonderful visit the Magnolia properties. Be prepared to wait in line anywhere you go. I can cross it off of my bucket list. I hope you get to cross it off of yours!
Tags :
magnolia
waco