Guide to Driving Through Rocky Mountain National Park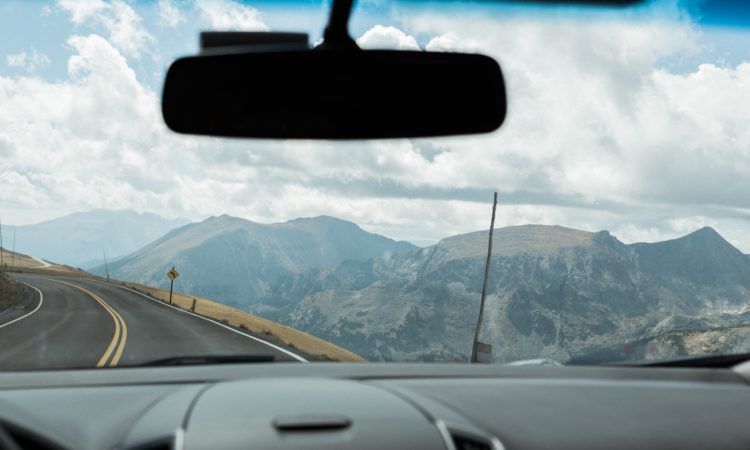 Grounded Life Travel is supported by its audience. When you purchase through links on our site, we may earn an affiliate commission.As an Amazon Associate I earn from qualifying purchases. List of everything we use in our travels.
I remember by first drive through Rocky Mountain National Park. We started at the visitor center where is was a warm day. As we drove up in elevation, the skies began to cloud over, it started raining, then sleeting, then snowing. It was the craziest thing I had ever witnessed. Especially, on the Fourth of July!
I learned an important lesson that day though. One of the best things you can do in any national park when you first get there is to drive the main road of the park. You will encounter visitor centers to stock up on pertinent information to the park, historical markers, places of interest and majestic views.
You will learn what you want to learn. Your drive through will help with planning and you can make an itinerary that can help you get the most of your days in the park. You can also follow this Guide to Driving Through Rocky Mountain National Park, so that you won't miss out on any of the interesting and beautiful things there are to witness.
Trail Ridge Road
There is one road that traverses Rocky Mountain National Park that starts near Estes Park at the Fall River Entrance of the park and leads to the Western entrance. Trail Ridge Road is the highest continuous road in America measuring 12,183 at it's highest point. The road meanders 48 miles through the most diverse terrain and ecosystems in the lower 48. The only place that can match this ecosystem change is Alaska, which is over 3,300 miles away.
Dubbed "The Highway in the Sky", Trail Ridge Road is something every visitor must do while visiting the park. You will not only see amazing views, but encounter wild animals and experience what it is like to walk upon a tundra environment, which is something many people have never done.
On your way to Grand Lake in the West, you will experience four separate ecosystems, riparian, montaine, sub-alpine and alpine-tundra.
Riparian
At the base of the park road you will encounter various aquatic environement on your trip into the sky. Watch for lakes, ponds, creeks and rivers and the animal life they support. It is not uncommon the see beaver, coyote, moose, deer and elk especially at dawn and dusk feeding and taking a drink from the plant life that is supported by this rich ecosystem.
Montaine
The Montane ecosystem in the park is marked by valleys and meadows that contain a vast array of plants, shrubs and wildflowers. If you travel this road in spring, you will be treated to Colorado Columbine, Mountain Iris, Woody Lilly, Fairy Slippers, Elephantella and Common Fireweed. All of these give the Montane meadow environments a rainbow of color that are unmatched anywhere.
Sub-Alpine
As you continue on your trek, you will see your surroundings change from meadows and valley to an arbored environment punctuated with Ponderosa pine, Douglas fir and blue spruce. The mountainsides are also dotted with the ever popular aspen trees that turn yellow, gold and orange in fall.
Alpine Tundra
As soon as you arrive at the Alpine Tundra, you will see a huge change as trees cease to exist in this "above the tree-line" environment. Mosses, lichens, grasses and flowers grow upon this rocky, windswept terrain. The absence of trees make this the perfect place to see 360 degree views as far as Wyoming. This is a special environment not present many places on earth and therefore, must be protected. Make sure you always stay on designated trails, as this ecosystem is fragile.
Places to see on Trail Ridge Road
There are many viewpoints and stops along Trail Ridge Road. These are some of the more popular, must see stops that you can't miss.
Hidden Valley Beaver Ponds Boardwalk
This is a great stop that the kids in your group will enjoy. Walk along the 0.2 mile boardwalk along a marshy environment where beaver used to call their home. Long since abandoned, this area is slowly becoming a meadow. At certain parts of the day, you may find moose or elk coming for a drink.
Many Parks Curve
This is a great scenic viewpoint to get out and capture a photo of a collection of famous mountains in the park with Long's Peak towering above. You will be at 9,691 in elevation at this point on your journey.
Rainbow Curve Overlook
At 12.8 miles from the Beaver Meadows Visitor Center you will encounter a curve in the road. At 10,875 feet you will be able to gaze out at a picturesque view of Horseshoe Park, Alluvial Fan, Fall River, the Beaver Ponds and Hidden Valley. The Rockies in the distance accentuate the scene before you.

Forest Canyon Overlook
If a view of the Continental Divide is what you have been yearning for, then this vantage point delivers. At 11,716 in elevation, the terrain has changed and you are entering the beginnings of the tundra ecosystem. You will be able to feel the air is thinner and any exertion may be more strenuous on your lungs.
Rock Cut Overlook
At this stop you can see the alpine tree line where it stops and the tundra begins. Dazzling views of the Never Summer Mountains, Long's Peak the Gorge Lakes. Take advantage of the one mile Tundra Communities Trail and immerse yourself in an environment like no other.
Lava Cliffs Overlook
Formed 28 million years ago, this lava overflow is a rare find in the park. Packed with snow much of the year it is an interesting point in the park and a great photo opportunity. Make sure you get a shot of the blue pond at the bottom. The color is surreal due to the mineral content carried in the snowmelt.
Gore Range Overlook
You are now at the top on the road at over 12,000 feet. The temperature is 20-30 degrees colder and the wind will be whipping through you. Grab your coat because you will need it. The Gore Range is beautiful with views of that run from Vail Pass to Steamboat Springs, around 60 miles from where you stand. This is a great sunrise point that will turn the mountains a brilliant orange, helping you welcome the day before you.
Alpine Visitor Center
You are now at 11,796 above sea level. While perusing the wares of the Alpine Visitor Center you will be at the highest visitor center in the national park system. Take your time and orient yourself.
You may be feeling the effects of the high altitude with rapid heartbeat, trouble catching your breath and even tingling extremities. You are in the right place for altitude sickness as this visitor center is complete with a clinic that is manned by a team of EMT's should the need arise. Drink lots of water and take your time. The altitude can be a bear!
The Alpine Ridge Trail is right outside the center is you feel well enough. Take the 1.2 mile out and back trail that will have you at the top of the park. Turn around slowly and take in the view from all directions. It is truly astounding.
Milner Pass and the Continental Divide
Don't miss this chance to take a selfie in front of the Continental Divide sign. Here, a drop of water will either go into the Atlantic or Pacific oceans depending on where it falls. It is mind blowing to comprehend that rainwater will begin its long journey to the ocean here.
Holzwarth Historic Site
The first tourist spot in the Rockies is less than a mile from Grand Lake. When John Holzwarth came to America from Germany in 1917, he chose this 160-acre homestead to call his home situated in the Kawuneeche Valley. Eventually, it would become a tourist favorite where they could come and spend time at the dude ranch, horseback riding and recreating in this beautiful landscape. Tour the buildings and property that make this place so special.
Kawuneeche Visitor Center
Right outside the Grand Lake Entrance to the park, you can stop at the Kawuneeche Visitor Center to learn all about the Western part of the park and its history. Sign up for ranger led talks and explore the interior for artifacts and information that can enrich your experience.
Grand Lake
When you get to Grand Lake, you have completed the Trail Ridge Road. Explore the town and get a bite to eat, a coffee or ice cream and take in the views of the largest natural lake in Colorado. After, you can turn around and do it all over again, this time with eastern facing views.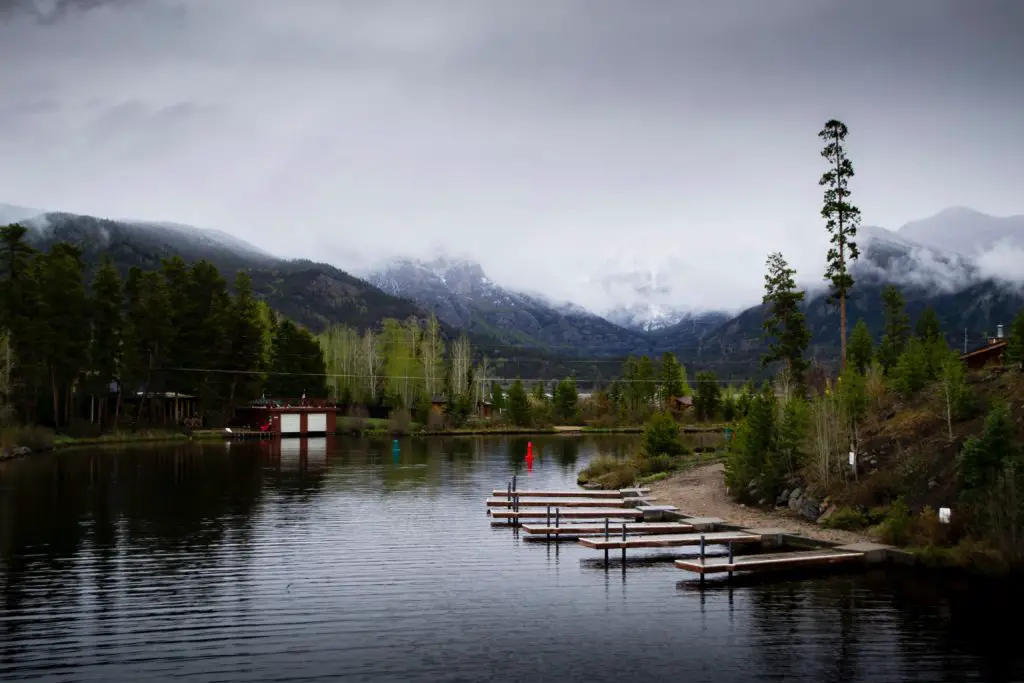 Driving the Trail Ridge Road is a must when exploring Rocky Mountain National Park. Exploring the various landscapes, environments and ecosystems is an experience that you don't always get in many national parks. The Trail Ridge Road is an adventure in itself and will be something that you and your loved ones will always cherish.