Blue Ridge Parkway Road Trip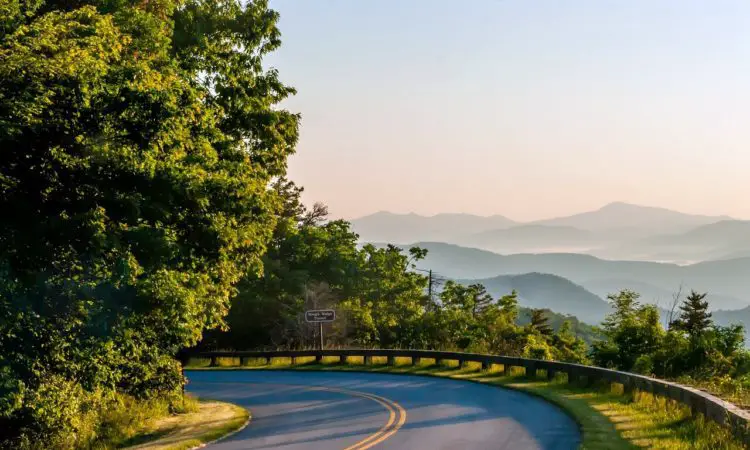 Grounded Life Travel is supported by its audience. When you purchase through links on our site, we may earn an affiliate commission.As an Amazon Associate I earn from qualifying purchases. List of everything we use in our travels.
Whether you are looking for a beautiful one-day drive or a road trip lasting several days, a Blue Ridge Parkway Road Trip should be on your list.
Where Does The Blue Ridge Parkway Start And End At?
The Blue Ridge Parkway connects Shenandoah National Park to the Great Smoky Mountains National Park. Should you choose to start at the northernmost spot for your Blue Ridge Parkway Road Trip, it begins at Rockfish Gap, in Virginia. The drive ends near Cherokee, North Carolina.
Several other scenic drives intersect with the Blue Ridge Parkway, giving plenty of opportunities for side trips as well. However, the Parkway itself is 469 miles long, with the 0 mile marker beginning at Rockfish Gap.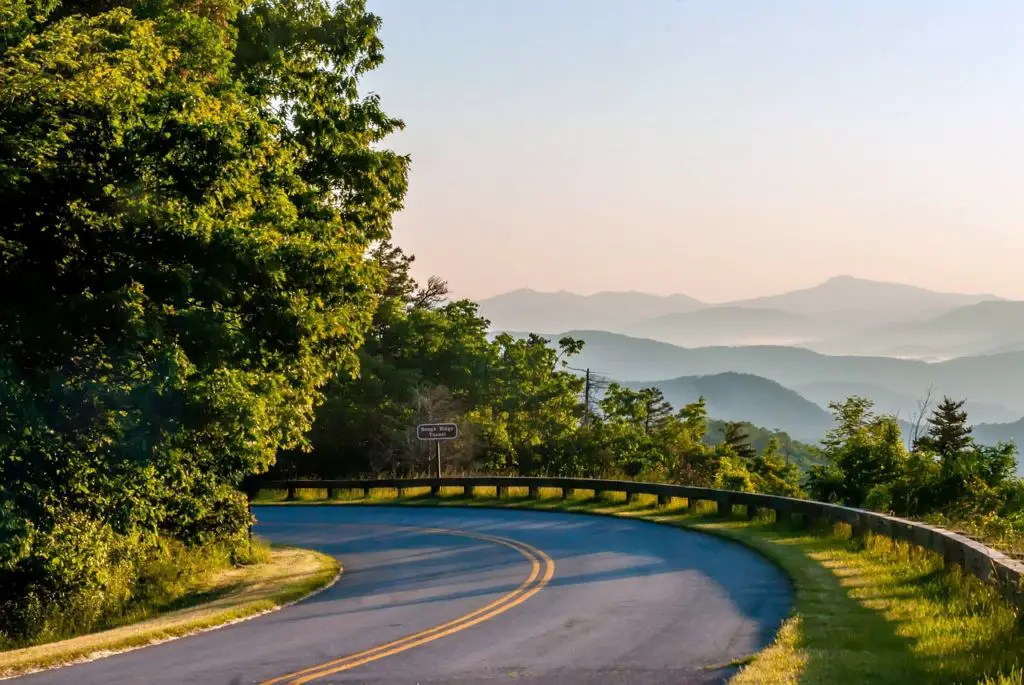 What is the best time to drive the Blue Ridge Parkway?
My husband grew up not too far from the Blue Ridge Parkway, and his answer will always be that the fall is the most beautiful time of the year in that area. The colors of the leaves in late October and early November, mixed with the fantastic views, create a paradise. However, if you prefer to see the trees and flowers in bloom, late spring or summer might be a better time for your Blue Ridge Parkway road trip.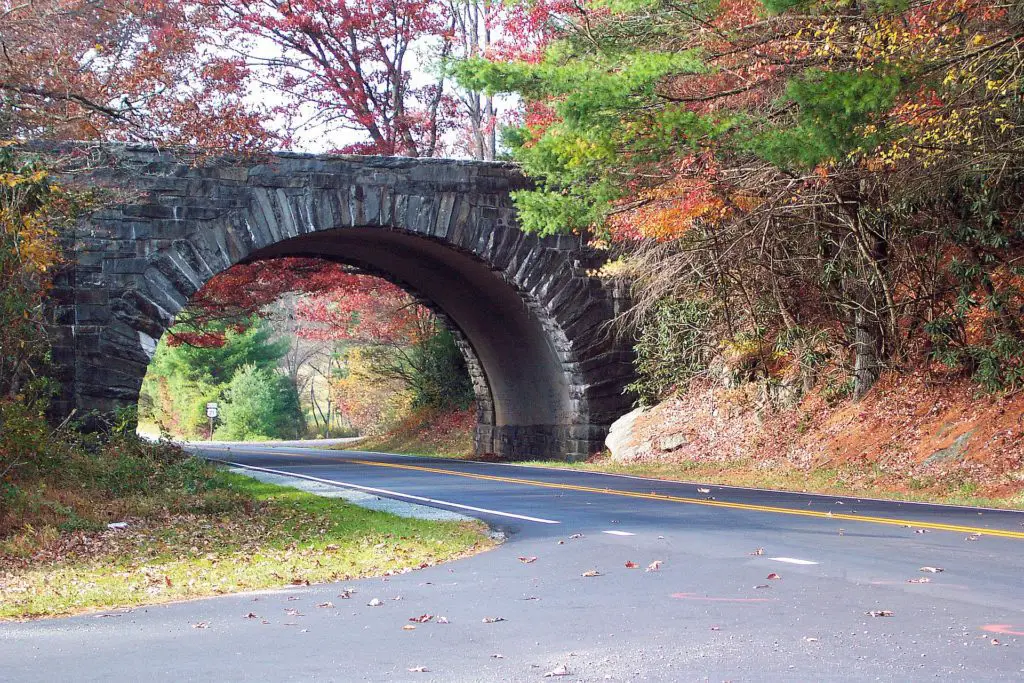 What Is The Most Scenic Part Of The Blue Ridge Parkway?
The unique thing about a Blue Ridge Parkway Road Trip is that the drive really is the main event. Scenic views are all along the drive, with pull off spots and overlooks available. However, I will highlight a few must-see stops.
Particularly if your visit is in the fall, include Mabry Mill, at mile marker 176, on your itinerary. The beautiful fall colors, combined with the old fashioned working mill, make this a popular spot for photographs. I also suggest including breakfast at the Mabry Mill Restaurant in your visit.
For incredible photo opportunities, make a stop at Rough Ridge at mile marker 302. Alternatively, choose nearby Beacon Heights for a little bit shorter and easier hike.
Linville Falls, at mile marker 316, is worth the 1.5 mile roundtrip hike. There are several different viewpoints to hike to, as well as accommodations for staying overnight, eating in a restaurant, or picnicking.
The view from Mount Pisgah, located at mile marker 408 on your Blue Ridge Parkway Road Trip, is something you will not want to miss. Trail maps can be found online, and, should you choose to spend the night, you will find a campground as well as The Pisgah Inn. Some amenties at Mount Pisgah are seasonal, so check before your visit.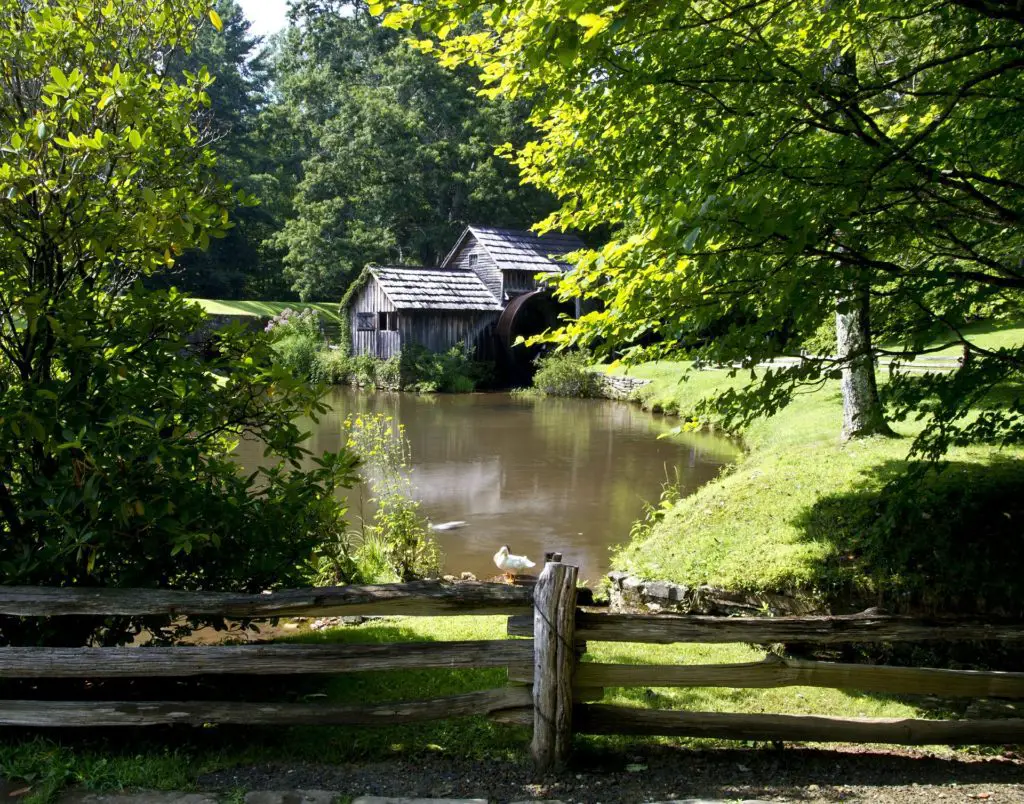 How Long Does It Take To Drive The Blue Ridge Parkway?
You could easily complete a Blue Ridge Parkway Road Trip in a day, as it is 469 miles long. In one day, you could stop at a few overlooks and perhaps make a stop for lunch at Christa's Country Corner, mile marker 312. Christa's is owned and operated by Christa and her family, and you will find home cooking, as well as an old fashioned country store.
If you have a little more time, divide the drive over several days, giving you time to camp or stay in a cabin or inn along the way. Iris Inn Cabin Rentals, at mile marker 0, is a great choice before beginning your Blue Ridge Parkway Road Trip. Kanawha Valley Arena Resort, with a western theme, is located at mile marker 176. For something a bit different, check out Switzerland Inn at mile marker 334 or Asheville Swiss Chalets at mile marker 382. Many other accommodation choices can be found as well.