Jungfraujoch: 12 Things You Need To Know Before Riding The Jungfrau Bahn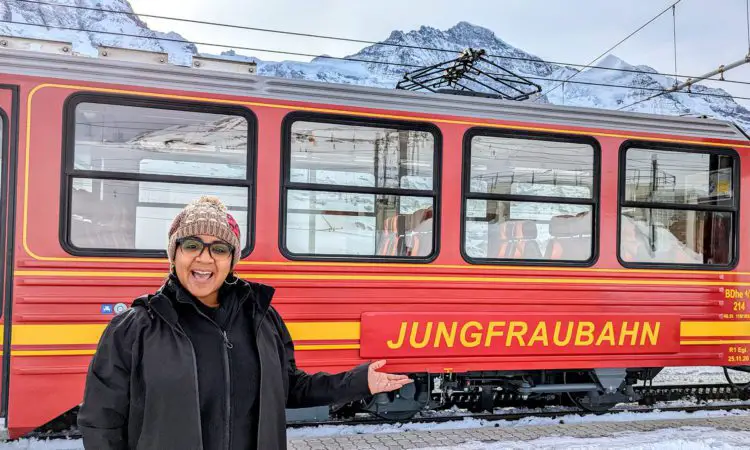 Grounded Life Travel is supported by its audience. When you purchase through links on our site, we may earn an affiliate commission.As an Amazon Associate I earn from qualifying purchases. List of everything we use in our travels.
The ride to Jungfraujoch is one of the great rail journeys in the world and shouldn't be missed on your trip to Switzerland. It ranked with the Glacier Express and Bernina Express as our best experiences in Switzerland.
What is the best time to visit Jungfraujoch
The best weather at Jungfraujoch is from May to September. The crowds and prices will also be at their peak during this time. If you are visiting the Swiss Alps to see snow covered mountains instead of green valleys, the best time to visit Jungfraujoch is from February to March. Prices and crowds will be at their lowest, and the scenery will be beautiful. The train for us was almost totally empty. In fact when we got on we wondered if this was even the right train, but eventually a few other passengers showed up and we were off to the top.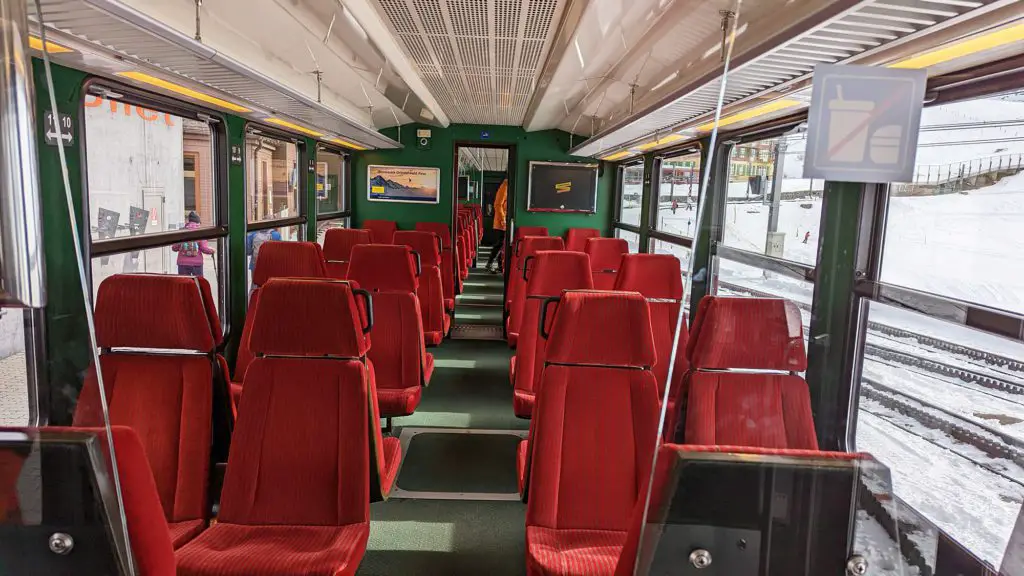 Where should I stay when visiting Jungfraujoch
The best place to stay when visiting Jungfraujoch is the Hotel Oberland in Lauterbrunnen. We've stayed at this hotel several times and it has charming rooms, is located near the train station you'll need, and has a wonderful restaurant. Ask for a corner room facing town on a high floor if available. We got this room with a magnificent balcony!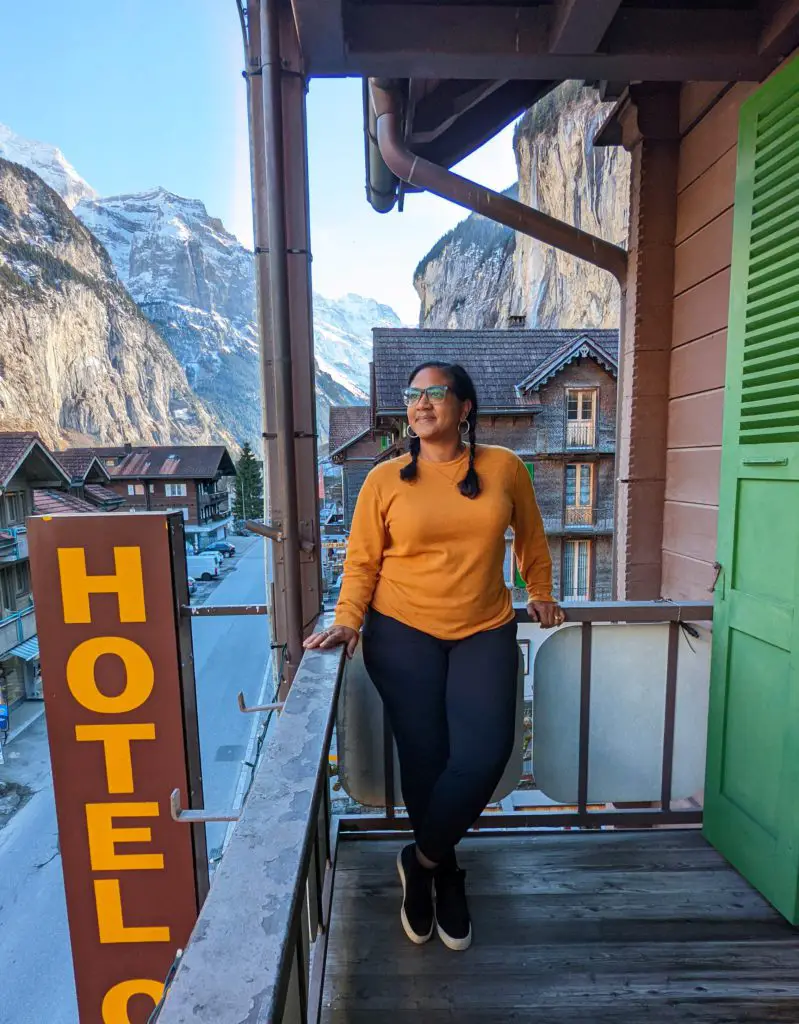 The restaurant serves the famous cheese fondue, and we thought it was very reasonable at $25 per person. It comes with bread and potatoes to dip into the pot of cheese.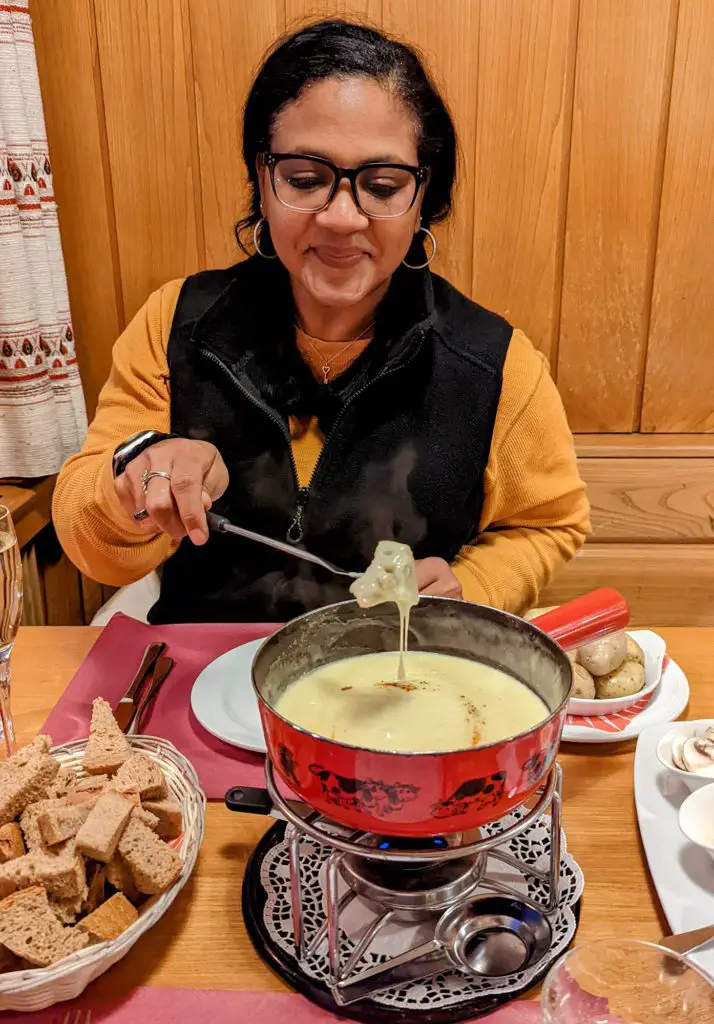 Our view at night from the room was incredible, as the town lights the waterfall in the valley, and it could be seen from our balcony.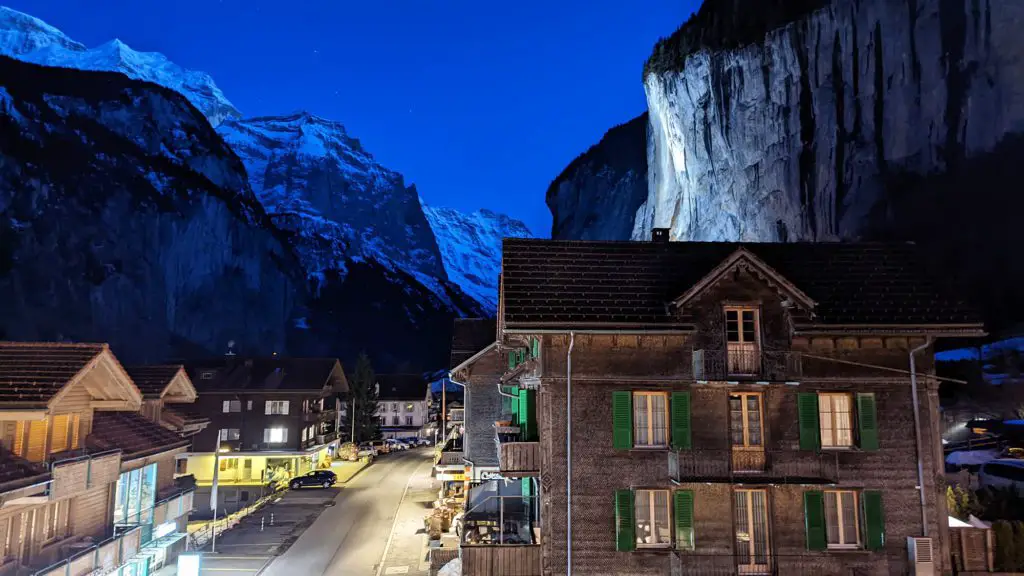 We paid $170 per night in February to stay here, and it was one of our favorite places in Switzerland. We wished we would have added another night or two in this location.
Is the Jungfrau train worth it
The Jungfrau Bahn ride to Jungfraujoch is the best train experience in Switzerland and totally worth the money spent to ride it. This is one of the prettiest train rides anywhere, and when you get to the top you have so much more you can do. If you are visiting Switzerland you should not miss the train ride to Jungfraujoch. It will take a few extra days to do it, but they will be unforgettable.
Does the Swiss Pass include Jungfraujoch
The Swiss Pass does not cover Jungfraujoch fully, but does provide a 25% discount to your ticket. The tickets are expensive, so the discount is helpful.
Do I need to book Jungfraujoch in advance
In low season you do not need to book the Jungfraujoch train in advance. In fact, you shouldn't book it ahead of time, because you'll want to check the weather and make sure it is a good day to go up with good visibility. This is why you should book a few extra days in Lauterbrunnen if you really want to see from the top.
We ended up booking a seat reservation in advance, because we only had 1 day and one specific time we could go due to our tight schedule. We couldn't afford to miss that train. It ended up we were the only people on it almost, but it worked out and we got lucky with a very clear day.
How much time will I need at the top of Jungfraujoch
You should plan to spend around 4 hours at the top of Jungfraujoch to see all the sights and eat lunch in one of the cool restaurants they have up there. We ate in the cafeteria and it was truly a lunch with a view!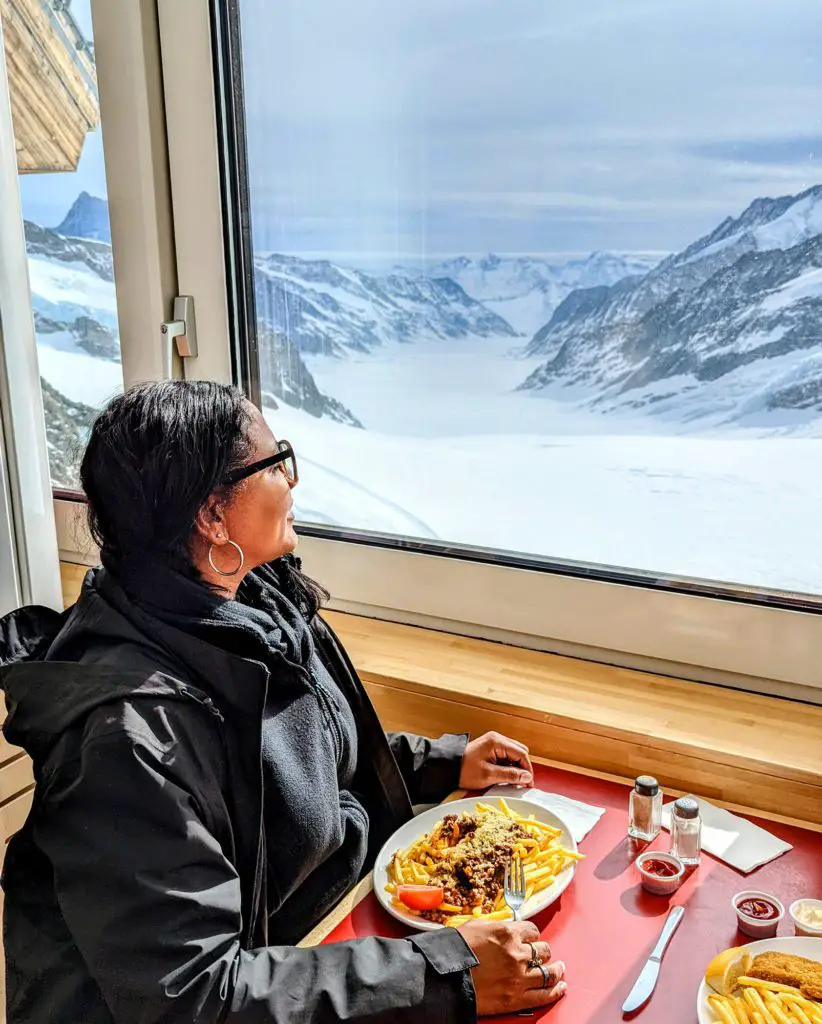 The food was great, we got schnitzel and fries along with meat sauce and fries. Again, because we were there in February, we were able to just pick the best seat in the cafeteria and eat by the window.
What is there to see at the top of Jungfraujoch
There are indoor and outdoor viewing platforms for the mountains and glacier. You can choose to brave the cold or view them from inside. When you get up to this platform, it is very windy and cold. You'll want your hat and gloves.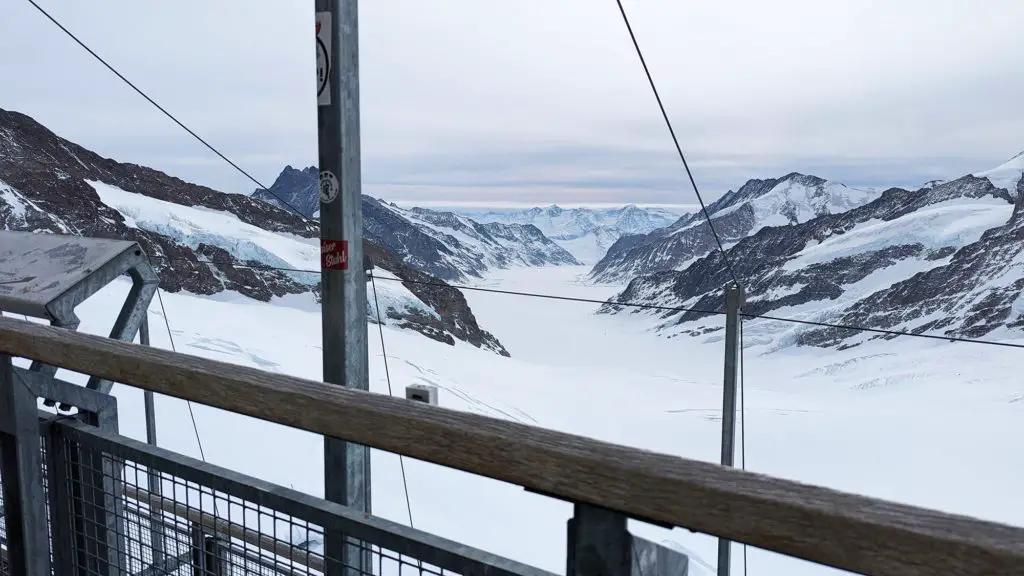 There is a section called "Alpine Sensation" which is a like a magical land filled with displays. Very interesting!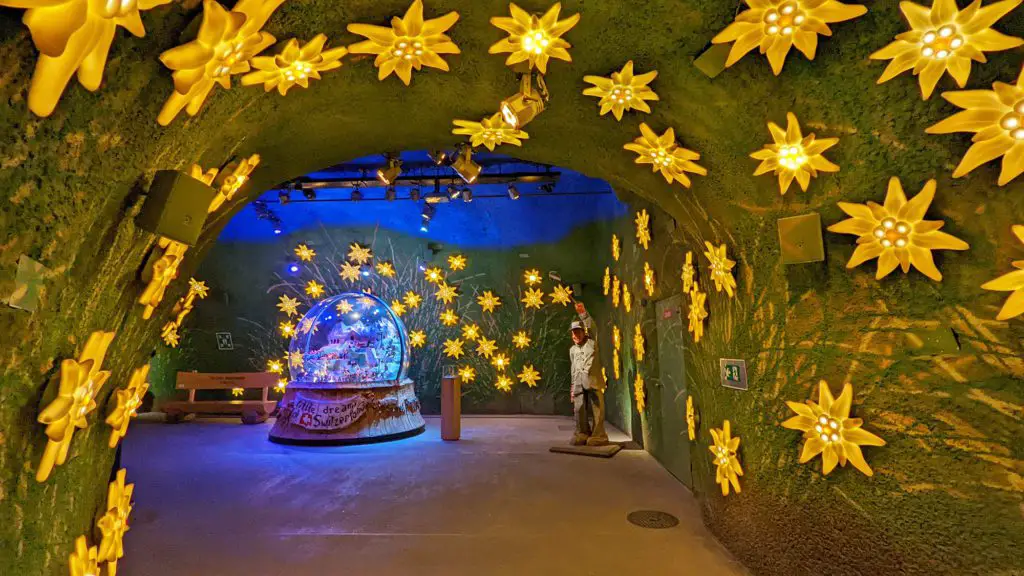 The Ice Palace was our favorite part of the Jungfraujoch experience. Wear shoes with a little traction so you don't fall on the ice! In addition to the ice tunnel they also had ice sculptures to look at.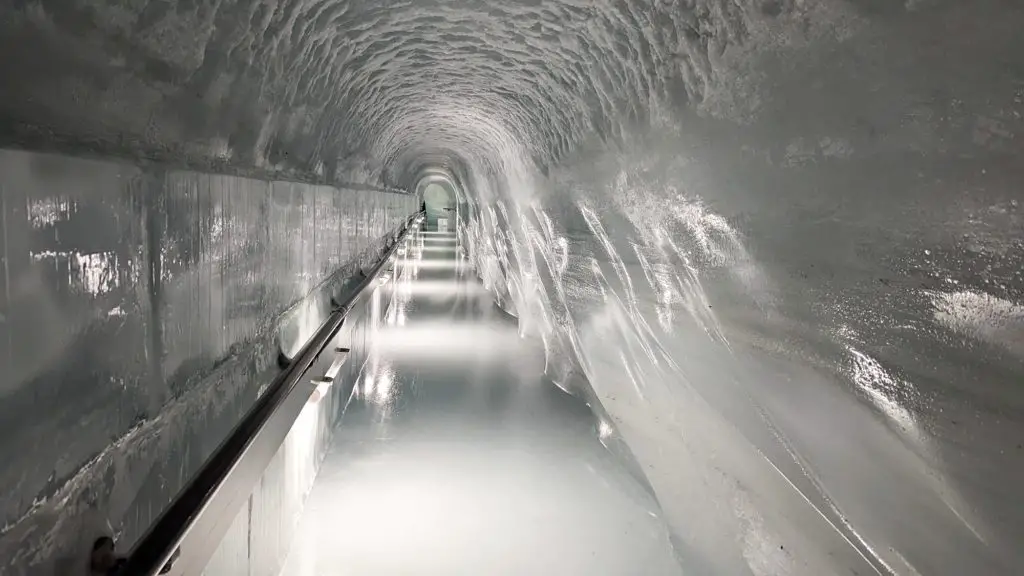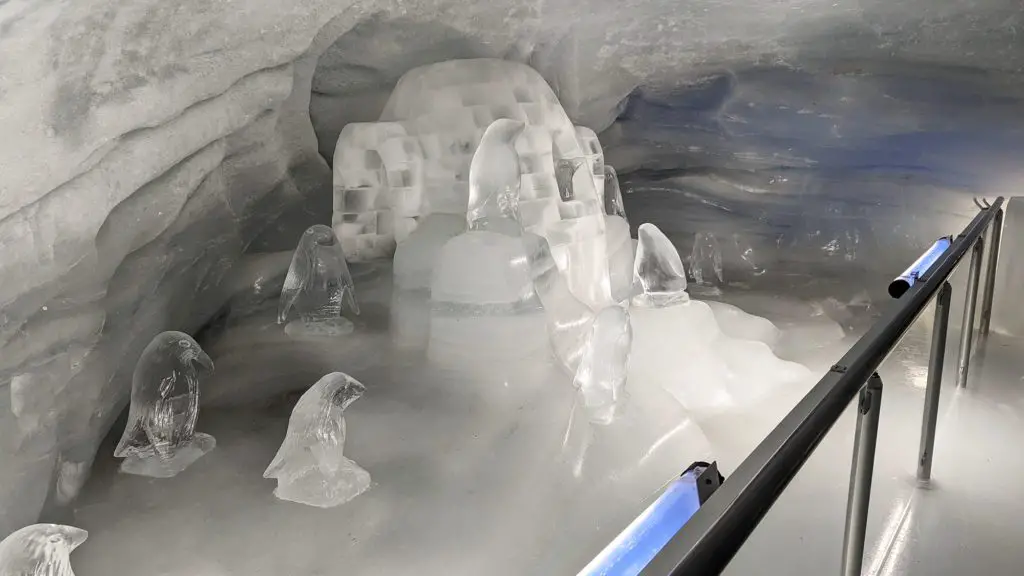 Once outside it is just a short climb up a hill to get a picture with the Top of Europe flag! You'll be walking on packed snow at this point. Well worth it!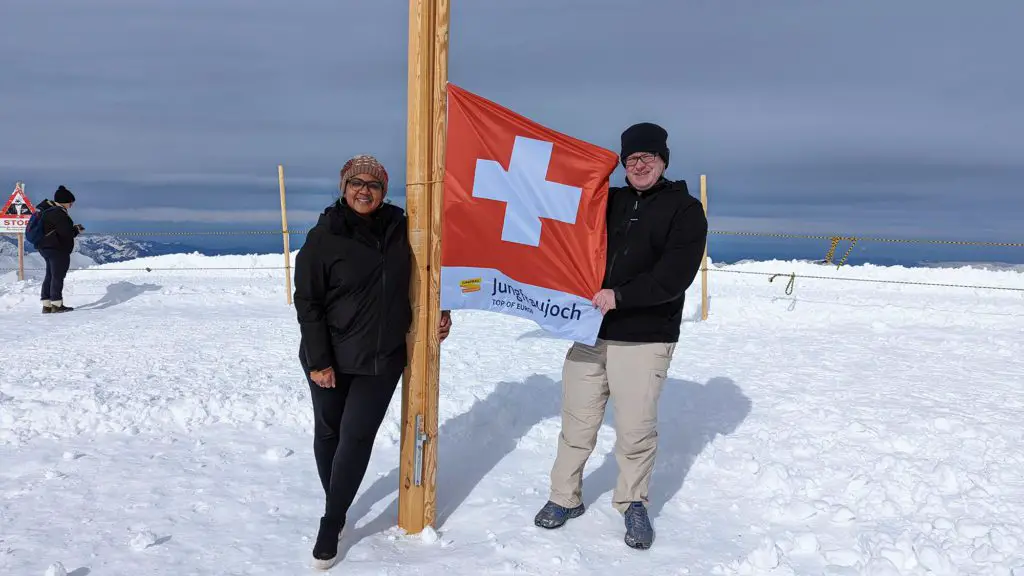 Don't miss the Lindt store, which is the highest one in the world. They'll give you a free sample of chocolate while you are there!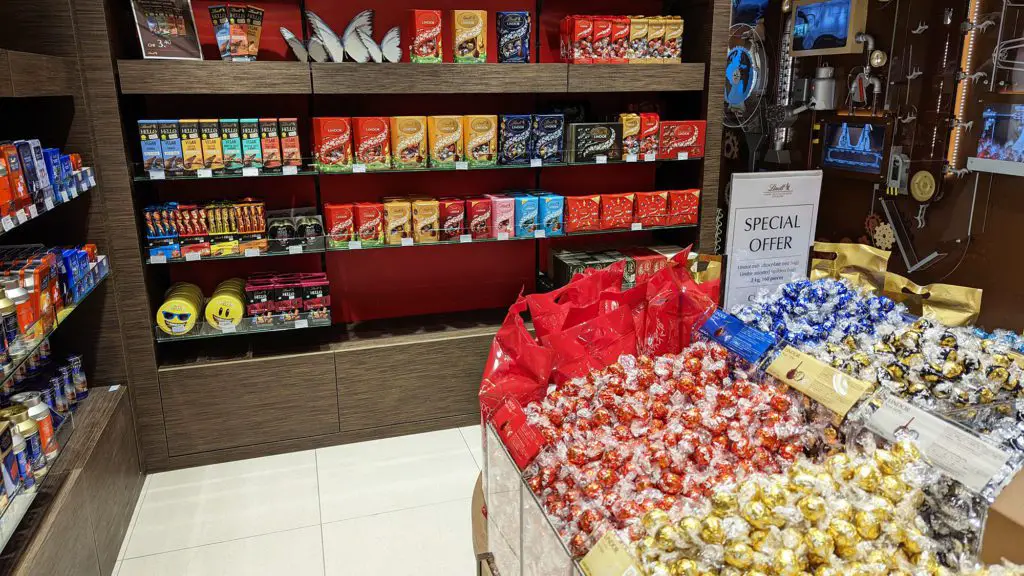 Can I go to Jungfraujoch by car
There is no way to get to Jungfraujoch by car. No roads lead up the mountain so it is impossible to drive there.
Is there snow in Jungfrau in the summer
There is snow in Jungfrau all year round, even in the summer. If you want to see the most snow, you should visit in January or February when snowfall is at the highest.
What should I wear to Jungfraujoch
When visiting Jungfraujoch you should layer your clothing, no matter what time of year you are visiting. It'll be much colder on top than it is in Lauterbrunnen, so bring your hat and gloves even if you are warm at the start of your trip up the mountain. Weather is unpredictable at the top, so bring more warm clothes than you think you'll need and take some off if the weather is good.
Are there bathrooms at Jungfraujoch
There are public bathrooms at the top of Jungfraujoch.
Should You Make A Seat Reservation for the Jungfrau Bahn
Seat reservations cost 10 CHF but are not necessary in low season. They are useful during high season if you need to be on a specific train and are under time constraints. This is the only way to guarantee you'll get on a particular train without having to wait. In high season we recommend getting seat reservations to Jungfraujoch.