The Best Route 66 Holidays
Route 66
Grounded Life Travel is supported by its audience. When you purchase through links on our site, we may earn an affiliate commission.As an Amazon Associate I earn from qualifying purchases. List of everything we use in our travels.
Route 66 holidays are becoming very popular this year. Route 66 is an iconic piece of Americana. The "mother road" starts in Chicago, Illinois and ends in Santa Monica, California. The road has changed so much over the years. One thing remains, fun! If you want to see the whole route you will need to dedicate about two weeks for this journey but you can see a lot if you only have one week. You can use I-40 (interstate 40) to help bypass some places and highlight the towns you want to stop in. If you were to drive straight from Chicago to Santa Monica, it would take about 30 hours or three days of driving if you really pushed it. We recommend about a week to really enjoy some of our favorite spots.
Tucumcari, New Mexico
Tucumcari is a great place to start your Route 66 holiday road trip. It's just past the midway point of the route. There are remnants of the old "Tucumcari Tonight" billboards around the town. You can visit the Tucumcari Historical Museum while you are there. There are many iconic motels still operating in Tucumcari. This town is also home to the best preserved hotels on the entire route. We recommend staying at the Roadrunner Lodge or the Motel Safari, both of which we stayed at on our last visit.
Holbrook, Arizona
Holbrook is known as the "Gateway to the Petrified Forest". We had a great time in this cute little town. Holbrook was integral during the height of the Route 66 popularity. It is also very popular because of the wigwams. We stayed in a wigwam at the Wigwam Motel. It was a blast! The teepee structures house a room and bathroom combo. You'll love walking around the parking lot admiring all the old cars. You will also enjoy all the great places to eat with a mix of diners and southwest food. You can't go wrong in Holbrook.
Williams, Arizona
Williams is known as the "Gateway to the Grand Canyon". Many stay in this bustling little town on their way to the Grand Canyon. You can hop aboard the Grand Canyon Express and ride up to the park from Williams. It's a unique experience. Williams is packed with great diners and great places to stay. You will love walking down Main Street and taking it all in, like you have been transported back in time. Don't miss this town on your Route 66 holidays.
Seligman, Arizona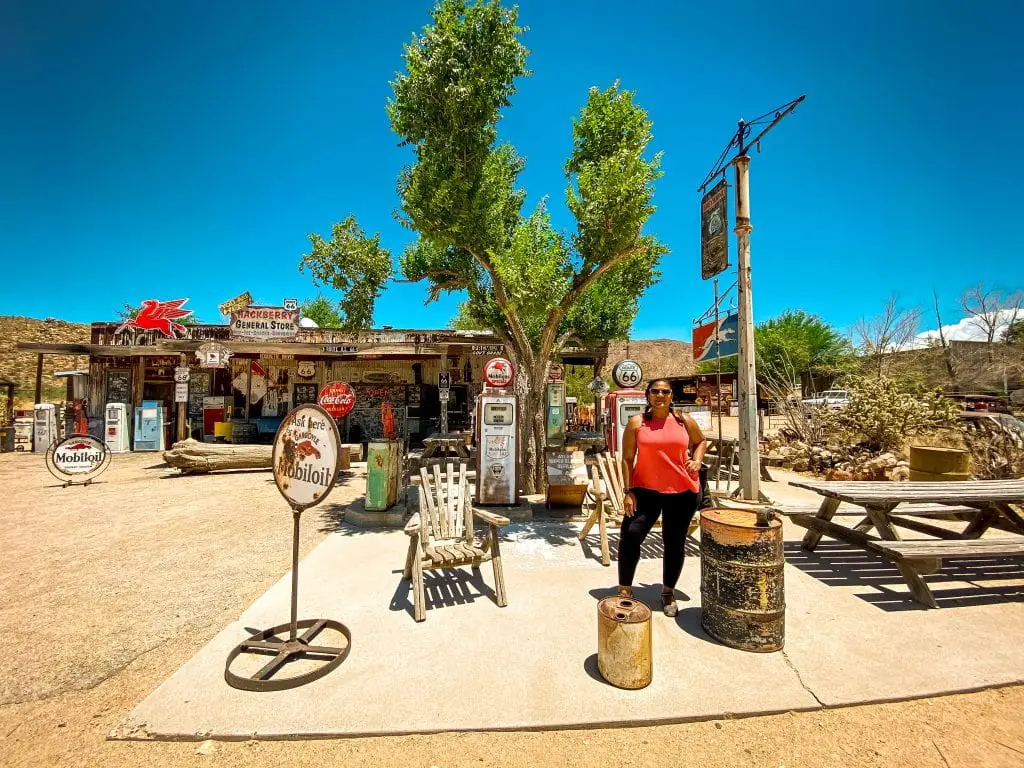 Seligman is alive and well today due to the efforts of a very tenacious town citizen. This town does not have many living in it but it has a lot to offer. We had the best meals at Roadkill Cafe and Delgadillos. They are both very different but they both had great food. Take some time to roam the shops and take in the vibes of an era gone by. You can stay right at the Route 66 Motel next to Roadkill Cafe. From Seligman you can hop on the longest continuous segment of the Route 66 which takes you to our next city, Kingman. This is also the stretch of road that is famous for being this inspiration for many of the characters in the Cars movie.
Kingman, Arizona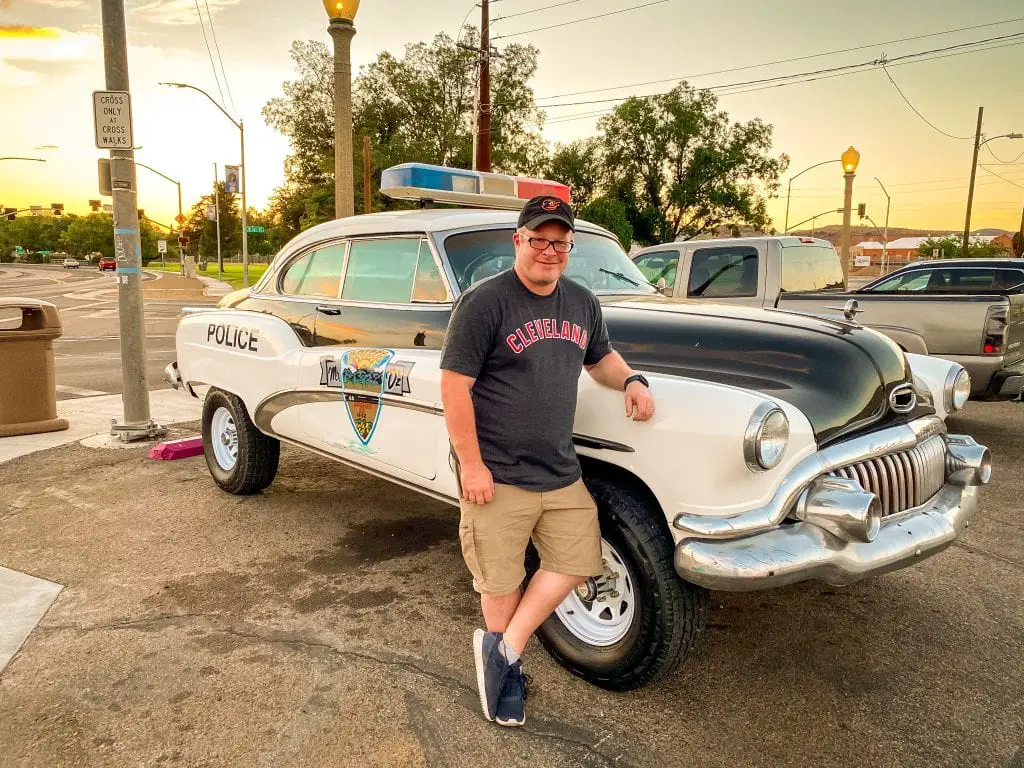 You will arrive in Kingman from Seligman via the longest continuous stretch of Route 66. There are lots of great places to stop and take pics along that route. When you arrive in Kingman you will be blown away. It's like you've been transported back in time. Kingman is home to so much Route 66 fun, starting with the Route 66 Museum. There are also lots of great diners to choose from but be sure to make Mr. D'z one of them. Another great thing about Kingman is that you will find lots of classic motels. We enjoyed our stay in El Travatore.
Oatman, Arizona
Oatman is another great town you don't want to leave off your list. This is one where you will want to spend an afternoon. You may have heard about the wild burros meandering the city streets in Oatman. You'll instantly feel like you are in the wild west! It is a fun and quirky ghost town along Route 66. It is just about two hours southeast of Las Vegas so you can easily make this a day trip from there, but it is only 29 miles from Kingman if you are coming from that direction.
Amboy, California
Amboy has unfortunately gone the way of ghost town, but it is still worth a stop in this cute little town. Amboy is home to Roy's, which was a motel and diner in it's heyday. Today you can walk into the old abandoned motel rooms and see the preserved lobby of the motel. It's a classic and definitely worth the stop to see this great town. I found Amboy to be the best town to take a pic with the Route 66 sign in the road. We stopped in Amboy on our way to Joshua Tree National Park, it was a good pit stop for a restroom break and to take some pics.
Tags :
route 66