Grounded Life Travel is supported by its audience. When you purchase through links on our site, we may earn an affiliate commission.As an Amazon Associate I earn from qualifying purchases. List of everything we use in our travels.
El Trovatore Motel On Route 66 In Kingman, Arizona
We stayed in El Trovatore Motel on Route 66 in Kingman, Arizona on our road trip. Our mother road trip started in Kingman, Arizona after we took the Amtrak train into Tuscon, we rented a car and started in Kingman. We chose this motel because it was a classic Historic Route 66 motel. This motel has not been remodeled lately. It was comfortable and clean. They did provide a small fridge and microwave in each room. The motel is known for the longest map mural of the entire Route 66. You can make reservations directly with the motel or you can reserve online.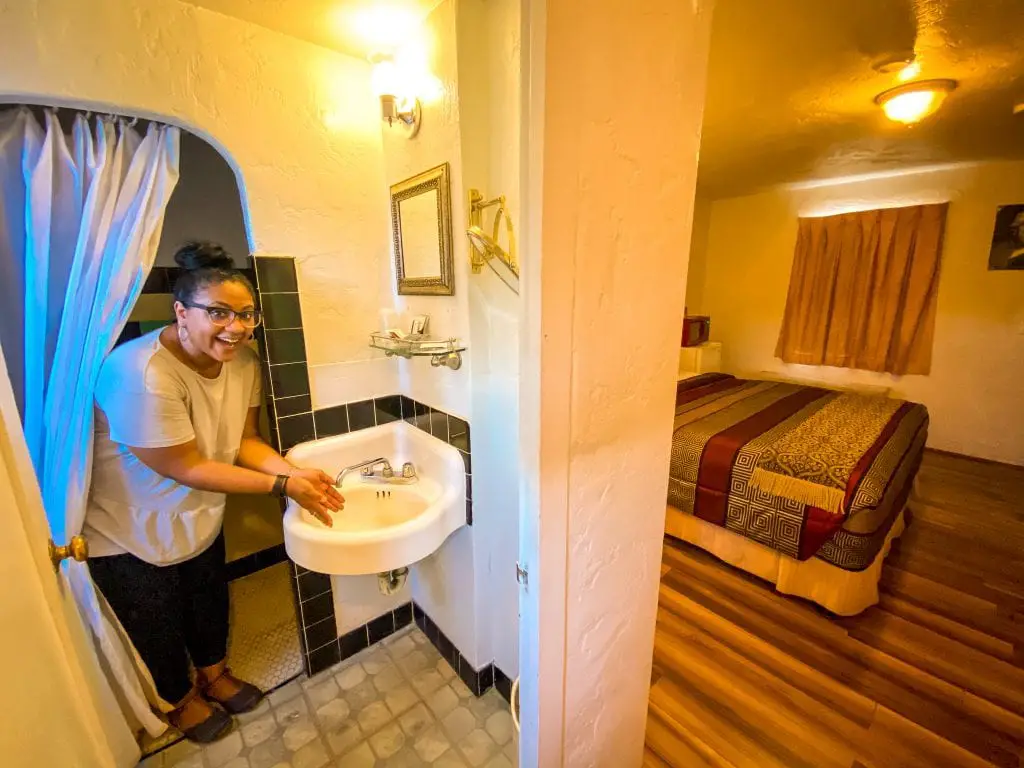 Staying With Marilyn Monroe
The rooms at El Trovatore Motel on Route 66 in Kingman, Arizona are themed for classics stars such as James Dean and Marilyn Monroe. We stayed in the Marilyn Monroe suite. The bathroom is very classic. As you can see from the photos the bathroom is fairly small but normal for motels of that era. It's a fun place to stay for a night or two, I would not recommend staying long term.
Where To Eat
We had a great dinner at Mr. D'z Route 66 Diner. This was a fun place to eat. Their menu has all the classics you expect from a diner as well as the best milkshakes and desserts. The diner is across the street from the Route 66 Museum. We had brunch at Rutherford's Family Diner. This was such a great experience. The staff was friendly and helpful and the food was delicious. We recommend both places.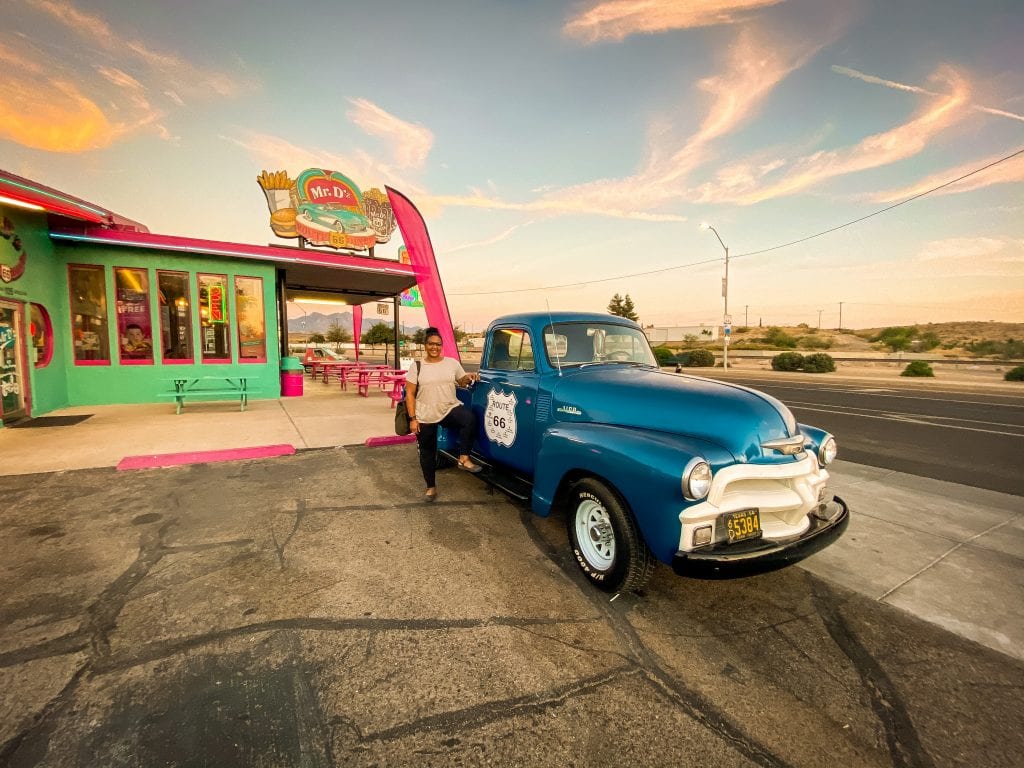 What To Do
We stopped in at the Route 66 Museum before we headed out. The museum is small and doesn't take more than about an hour but it is well worth the visit at only $4 entrance fee, they only take cash. There are also lots of good photo opportunities inside the museum. At the end you will find a little surprise in the History of the Electric Car Museum. We had a great time in Kingman, it's definitely worth the stop. From here you can easily hop onto the oldest continuous section of Route 66 on your way to Seligman, Arizona.
Tags :
arizona
feature
featured
motel review
route 66