Best Places To Eat In East Tennessee
Grounded Life Travel is supported by its audience. When you purchase through links on our site, we may earn an affiliate commission.As an Amazon Associate I earn from qualifying purchases. List of everything we use in our travels.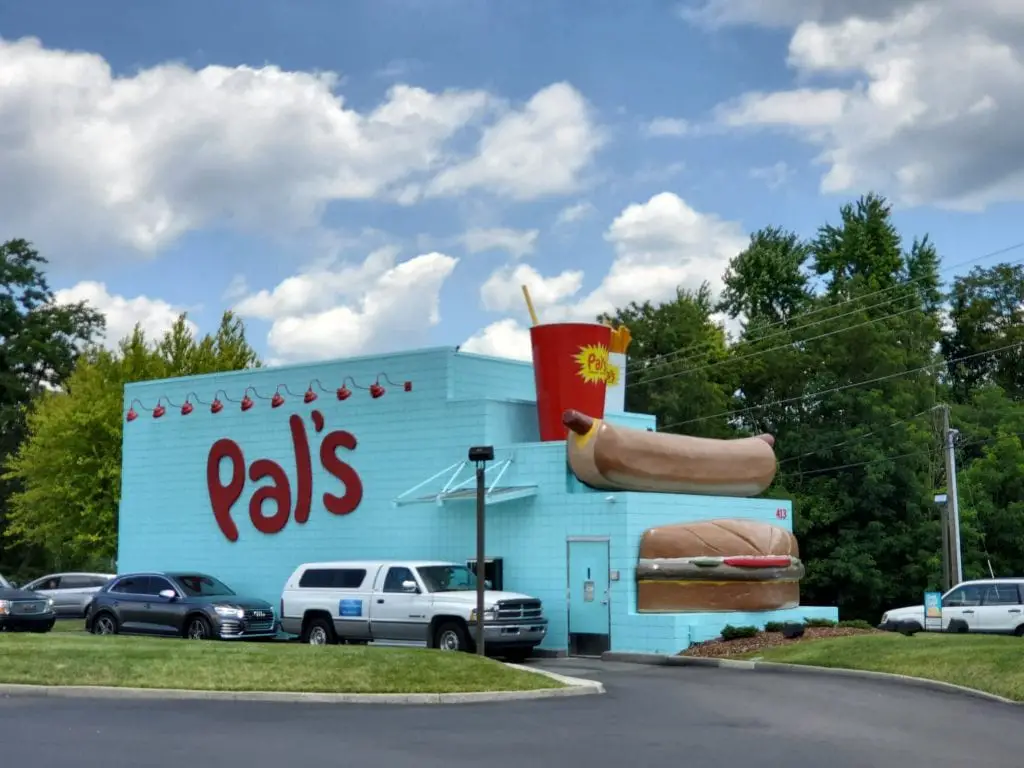 Best Places To Eat In East Tennessee
We had a great time finding the best places to eat in East Tennessee. The area is great for lots of outdoor activities like hiking and water activities on the lake. After hiking and swimming you'll get hungry and there are lots of great place to eat in East Tennessee but we set out to find the best places to eat in East Tennessee. We 4 iconic restaurants we found and want to share our experiences with you.
Pal's (Sudden Service)
This drive through only restaurant is eye catching right away. The building has a giant hot dog, iced tea, fries and a burger on top. The food is inexpensive. The service is great. When they say sudden service, they mean it. You pull up and order at the first window. The person at the window is always gracious. After you place your order you pull up to the next window on the other side of the building. Usually by the time you get to the other side and pay, your food is ready. The food is very good for fast food. They are famous for their cheap sweet iced teas. I tried the peach iced tea as was not disappointed with my choice. There are several Pal's around the tri cities area of Johnson City, Kingsport and Bristol.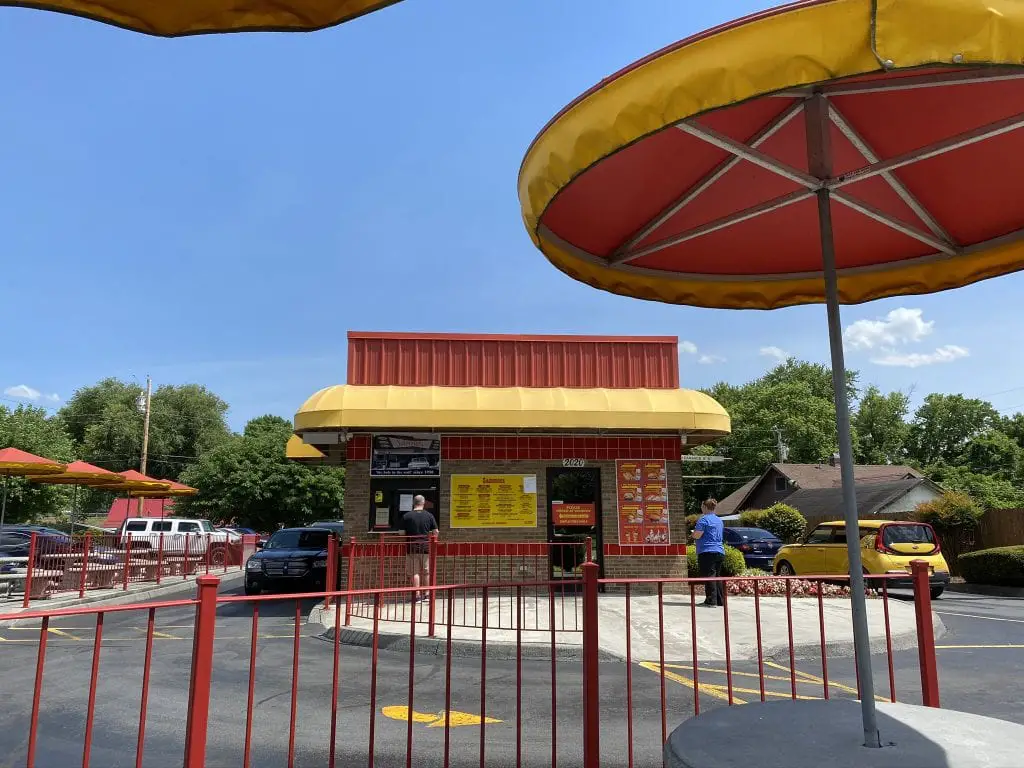 Sammons
We found Sammons to be very similar to Pal's. As a matter of fact, their breakfast cheddar rounds are identical to the ones they serve at Pals. Rob ordered the same thing he orders at Pals so he could do a comparison. He usually gets the chili hot dog. After tasting both he preferred the Sammons chili hot dog because the hot dog tasted better. The bun was a bit soft but the taste of the hot dog made it better. This is a drive through only restaurant like Pals. The cars were lined up the whole time we were there. This is a great place to pop in and get some food if you don't wan to sit in anywhere.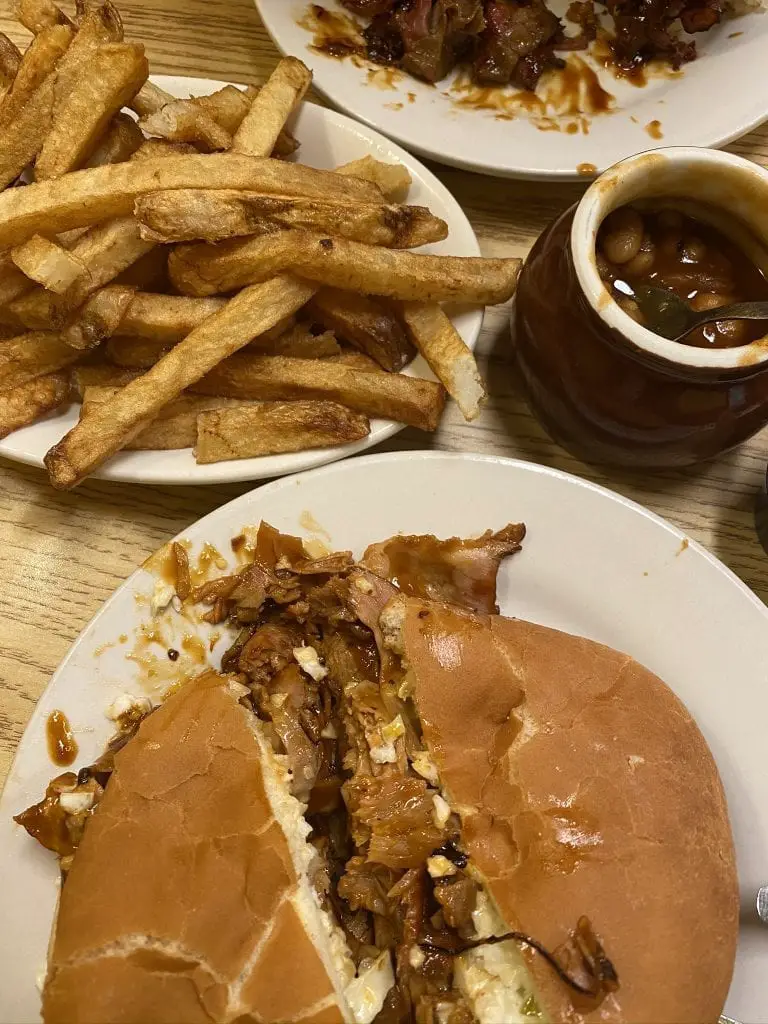 Ridgewood BBQ
We first heard about Ridgewood BBQ when we were in college in this area. Everyone was always talking about it. When we finally got around to visiting, we realized what we had been missing. There is always a wait to be seated, so don't come here if you are already starving. You'll sit around smelling the incredible food and be cranky, lol. Everything is good here. I have had just about everything on their menu and every single item was delicious. The service is fantastic, the wait staff treats you like they've known you forever, which is sweet. The food was so good but you get very large portions so plan to share or take some home with you.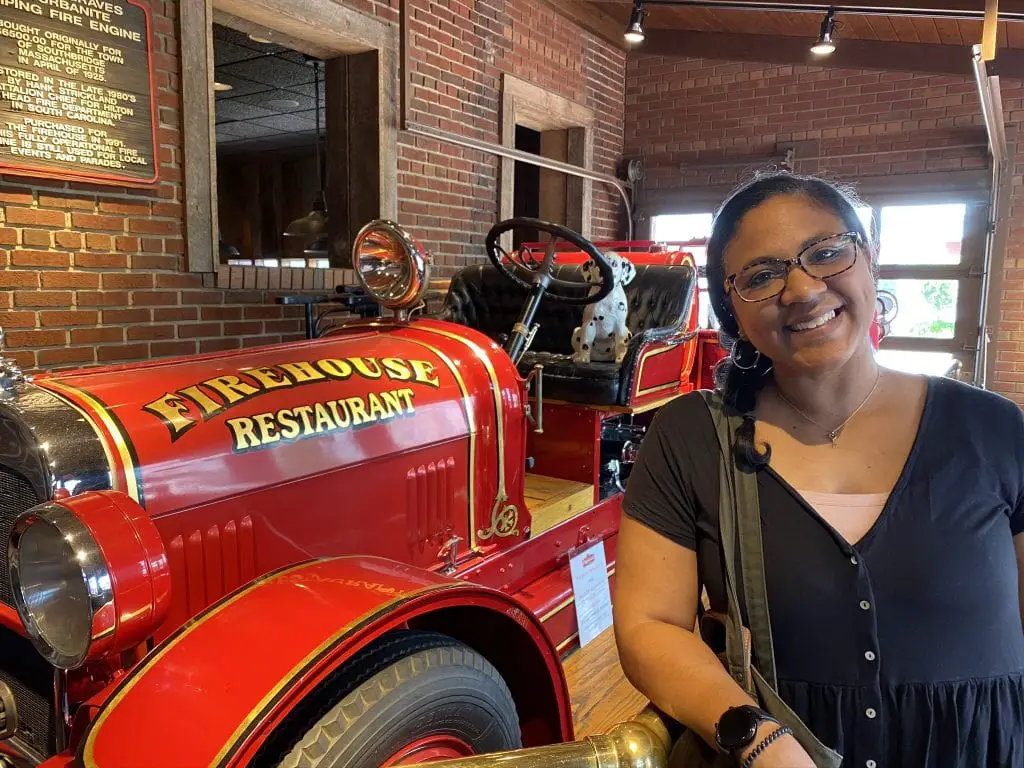 Firehouse Restaurant
Firehouse Restaurant is a stalwart in East Tennessee. This restaurant which was a firehouse was converted. The menu is mainly BBQ. The food is fantastic and you really can't go wrong with anything you order here. One of my favorites is the french dip sandwich. The meat is very tender cooked perfectly. It comes with a side of your choice. Rob likes to get the BBQ sandwich. The portions here are big so be ready to share or plan to take some home for another meal. The service is always great at Firehouse, staff immediately greets you as you enter. We really enjoyed our experience at Firehouse and we hope you do too.
Tags :
Tennessee