Amtrak Hiawatha: 11 Things You Need To Know Before Riding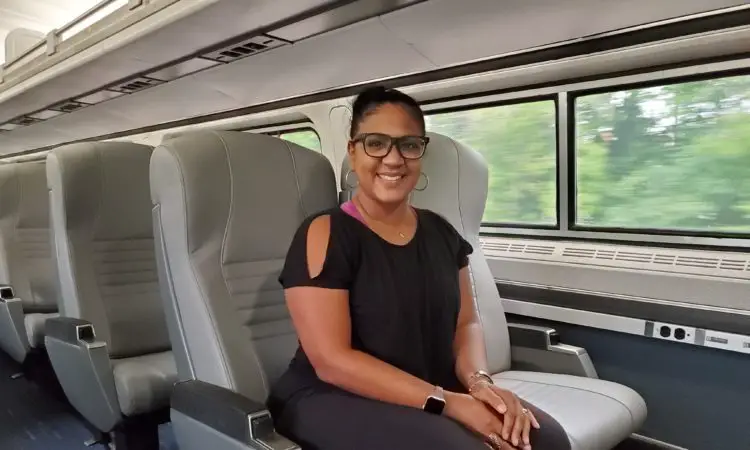 Grounded Life Travel is supported by its audience. When you purchase through links on our site, we may earn an affiliate commission.As an Amazon Associate I earn from qualifying purchases. List of everything we use in our travels.
The Amtrak Hiawatha route links Chicago, Illinois to Milwaukee, Wisconsin, making it easy for business or vacation passengers to get between the 2 major cities.
How much is a round trip Amtrak ticket between Milwaukee and Chicago
A round trip ticket on the Amtrak Hiawatha between Milwaukee and Chicago is $50. The tickets are $25 each way and can be bought individually or together. Flexible tickets that have no change fees can also be bought for $35 each way or $70 round trip.
How fast does the Amtrak Hiawatha go
The Amtrak Hiawatha has a top speed of 79mph. The train averages 57mph over the entire route.
Does Amtrak go to O'Hare Airport in Chicago
Amtrak trains do not go directly to Chicago O'Hare Airport. The easiest way to get to the airport from Amtrak is to take the train to Union Station in Chicago and then ride the CTA Blue Line to the airport. It will take you about an hour to make the trip from Union Station to O'Hare airport. CTA Blue Line trains run 24 hours per day between Chicago Union Station and O'Hare airport.
How long does the Amtrak Hiawatha take
The Amtrak Hiawatha takes 1 hour and 19 minutes to travel from Milwaukee to Chicago.
Does Amtrak Hiawatha have sleeper cars
There are no sleeper cars on the Amtrak Hiawatha. This is a short distance Amtrak train that does not offer rooms. If you want a sleeper car over this route, you could ride the Empire Builder, which also goes from Milwaukee to Chicago and back.
Does Amtrak Hiawatha have a bathroom
The Amtrak Hiawatha has plenty of bathrooms for all passengers. They are some of the nicest bathrooms in the Amtrak system.
Does Amtrak Hiawatha have WiFi
The Amtrak Hiawatha does have WiFi on board. The speed will not be faster than you cell phone connection though. If you are needing to hook up a computer without a cell connection, it is a great service.
Are seats assigned on Amtrak Hiawatha
Seats are not assigned on the Amtrak Hiawatha. Seating is first come first served on the train. The conductor may ask you to keep certain seats open for others.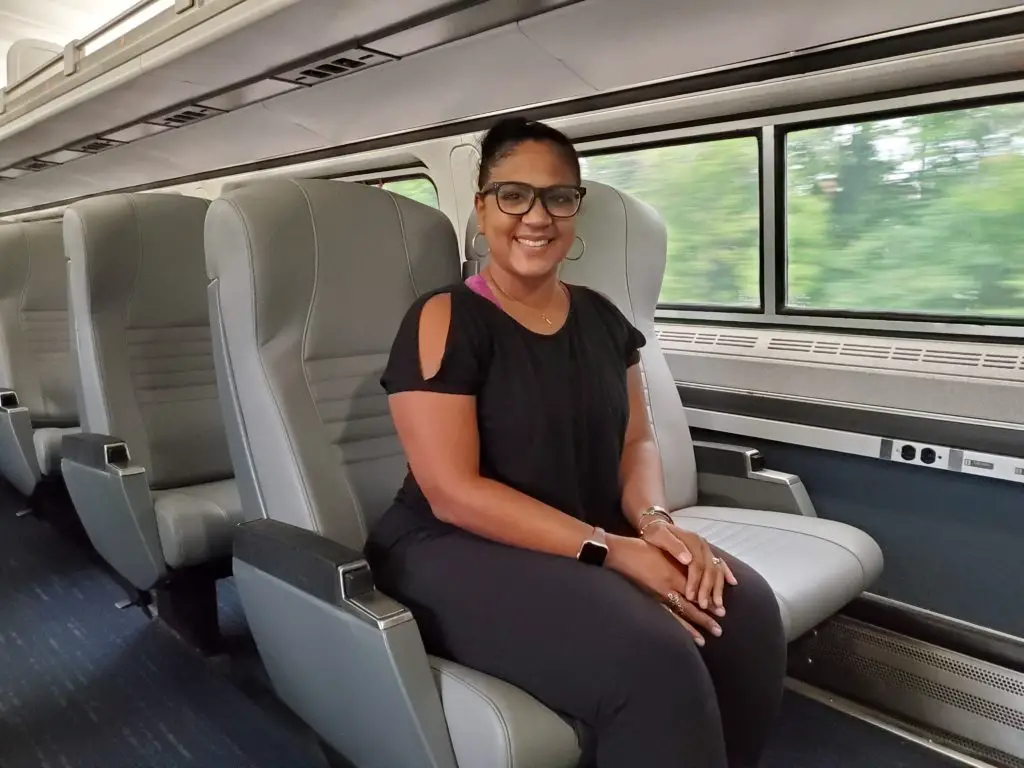 Can families sit together on the Amtrak Hiawatha
Families can usually get a seat together on the Amtrak Hiawatha. In our experience, the conductors will limit people sitting in the group of 4 seats so families and groups can sit there together.
Is there food on Amtrak Hiawatha
There is no food for sale on the Amtrak Hiawatha. You can however bring your own food to eat with you on the train.
What stops does Amtrak Hiawatha make