17 Best Things To Do In Atlanta, Georgia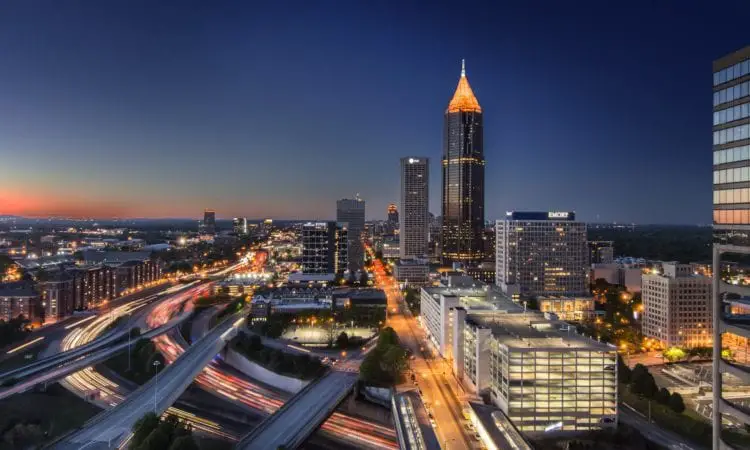 Grounded Life Travel is supported by its audience. When you purchase through links on our site, we may earn an affiliate commission.As an Amazon Associate I earn from qualifying purchases. List of everything we use in our travels.
Atlanta has been our home for over 15 years. We have watched it as it has grown into this sprawling grown up playground. It is one of the most important cities in the south. In summer you will find the place crawling with tourists. Altanta is grounded in it's southern roots but has also grown into the "Hollywood of the East". You will likely not run into T.I or Usher but there is a chance of running into Tyler Perry. Below we share some of the best a unique things to do on your visit to our beloved city.
1. Centennial Olympic Park
I remember the first time I set foot in Centennial Olympic Park in 1996 during the summer Olympics. It has become the iconic place to be in Atlanta. The area is filled with shops, malls, museums, a side shops. The centerpiece of the park are the Fountain of Rings. In the summer you will find children a even adults running thorugh the water to cool themselves in the heat of the day. This sightseeing delight includes flags, sculptures, and light towers around the area. In the summer you can also watch the fireworks as well as attend a festival. It's a must see.
2. Atlanta Botanical Garden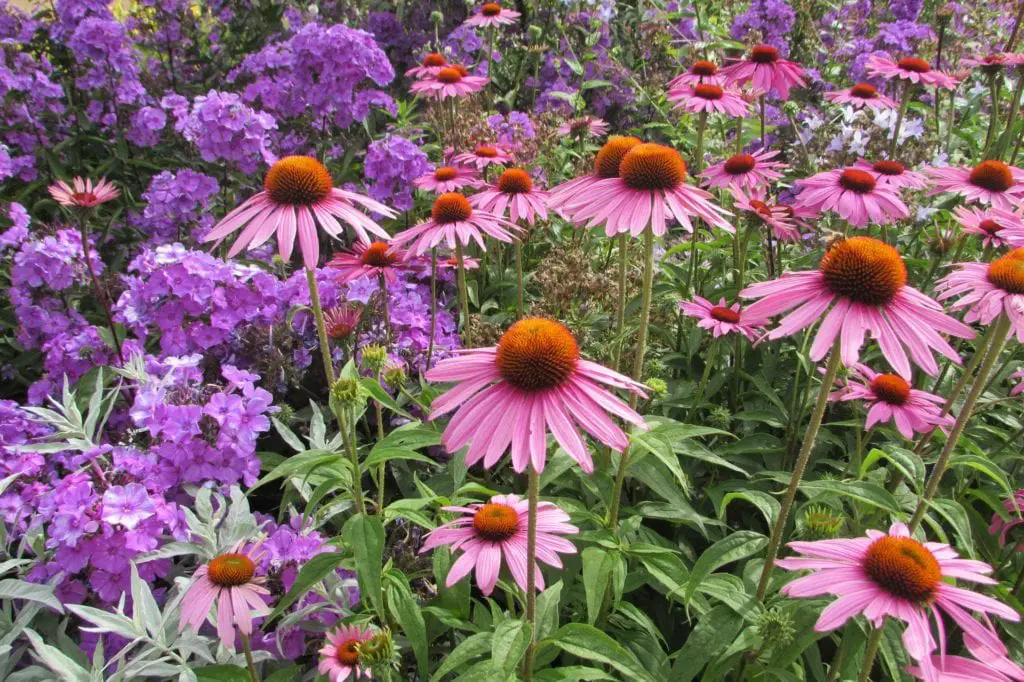 Atalanta Botanical Garden is brimming with roses, orchids, camellias, azaleas and of course, magnolias. It is easy to say this is the most beautiful garden in the US. Their seasonal displays are magical. You will feel like you have been transported to another world. But the most magical display of the year is their Christmas display, it's a marriage of flowers and lights. It's a great place to visit both during the day and certainly worth a visit at night too.
3. Mary Mac's Tea Room
I know what you're thinking, "a tea room"? Yes, Atlanta is a classic southern city and a proper tea room experience is well worth the effort. The old country style food is incredible delicious and you will not be disappointed by Mary Mac's. Be sure to try some fried chicken, and gravy smothered biscuits and don't miss out on the tea or even the homemade lemonade. You will feel like you have been transported back to a genuine southern kitchen from the 50's. Save room for dessert, they are to die for.
4. Tiny Doors ATL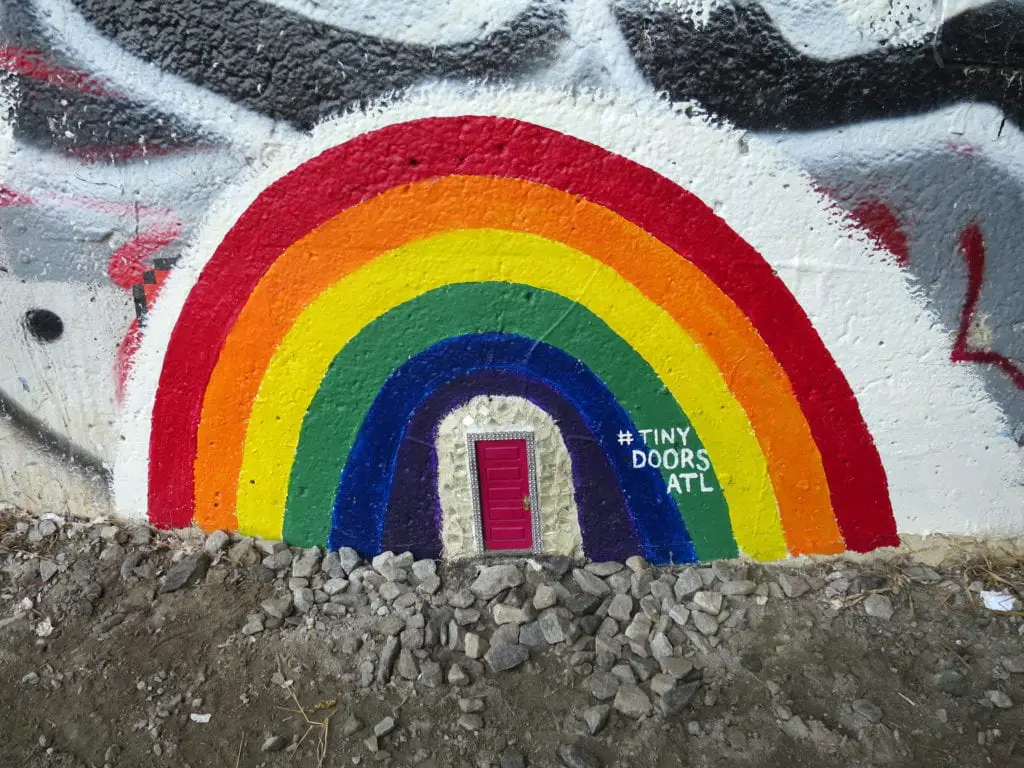 This is one of the most unique attractions in Atlanta. As the name states, you are on the seach for "tiny doors". These doll sized doors are the grassroots effort by artist all over the city. The doors range from simple paintings on the brick buildings to elaborate plastic or stone contructions with fences, gardens an mailboxes. The fun of this attraction is searching for the doors. They currently don't have tours, so you are on your own to play hide and seek with the doors. How many will you find?
5. Oakland Cemetery
Ok, so a cemetery is not the usual tourist stop unless you are in New Orleans but this is not your ordinary cemetery. It's a great spot for photography, as a matter of fact many professional shoots are done here. You can explore on your own but you might as well do a tour so you can find the notable tombs among the plaques, statues, sculptures and fountains. They even host weddings here, it's definitely worth a visit.
6. Margaret Mitchell House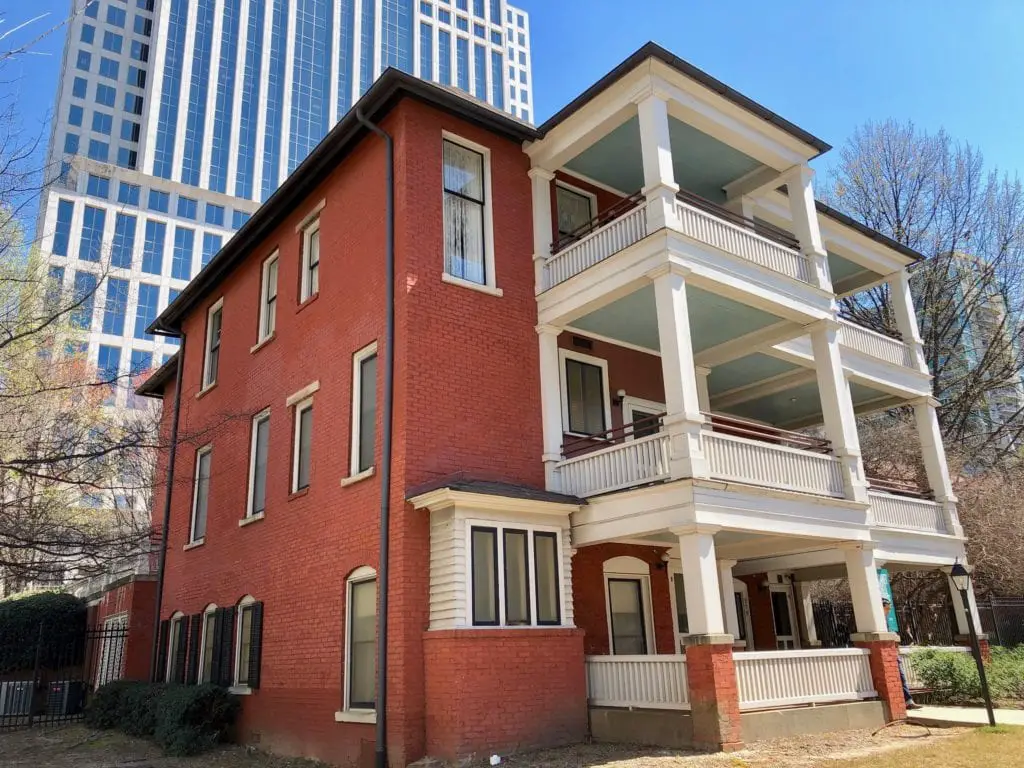 One of the Georgia claim to fame books/movies is Gone with the Wind. The author, Margaret Mitchell lived and died here. Significant parts of the book are set right on Peachtree Street in Atlanta. The home serves as part museum but also part home tour. The tour will take you through a delightful journey through the book and the life of the writer. It's a delightful experience. If you have not seen the movie, be sure to watch before you visit.
7. College Football Hall Of Fame
As avid college football fans, we were so excited when they opened up the College Football Hall of Fame in Downtown Atlanta. It had been shuffled around the country before it found it's home in our beloved city. If you are a football fan you will enjoy the displays as well as all the fun activities you can do. The most impressive feature is its giagantic wall of helmets from hall of famers.
8. Stone Mountain Park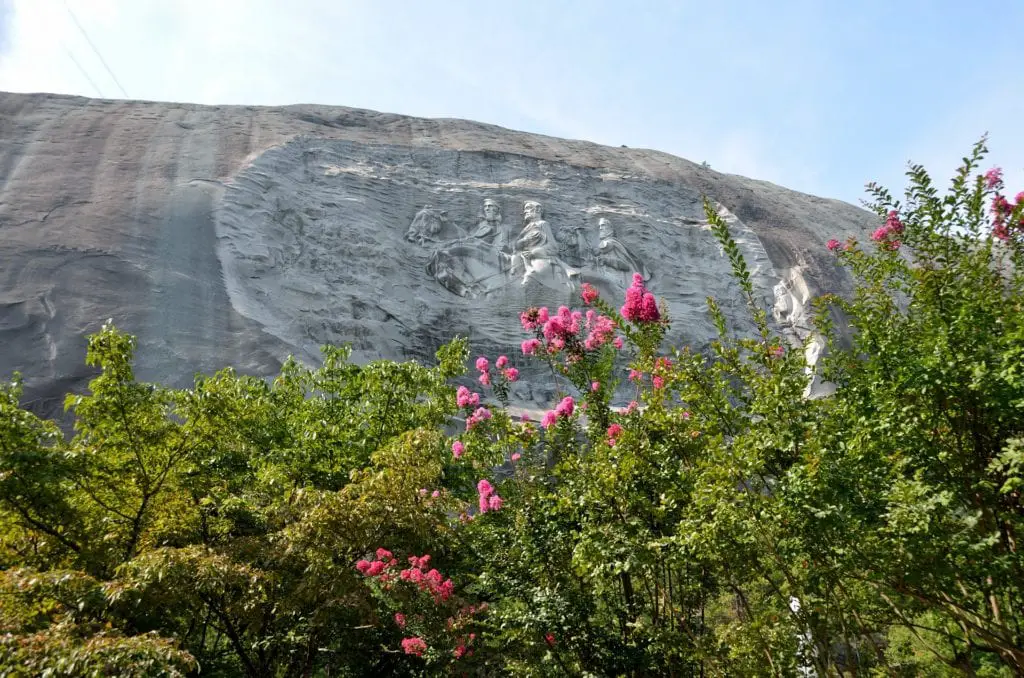 My first visit to Stone Mountain Park was on a trip with my youth group in high school. I was enamored with the laser show in the evening. The park is filled with many things to do such as hiking, boating and even camping under the stars. There are also biking paths, fishing holes, movie theatres and golf courses. There is something for everyone at this iconic spot in the city.
9. Ponce City Market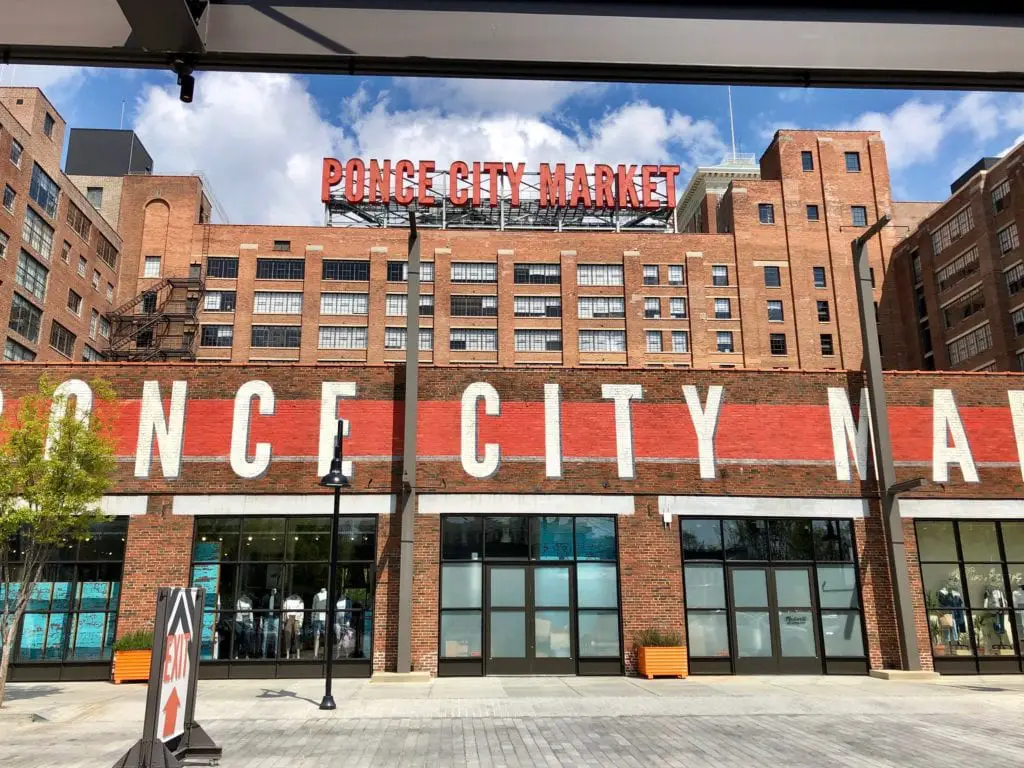 The name is deceiving, it's not really a market per se. It's an immense commercial palyground converted from an old, delapidated Sears building. It has food courts, hosts film events and even mini golf courses on the roof. It has become a very popular Instagram spot. This has quickly become the place to be in the city.
10. Switchyards Ping Pong Stadium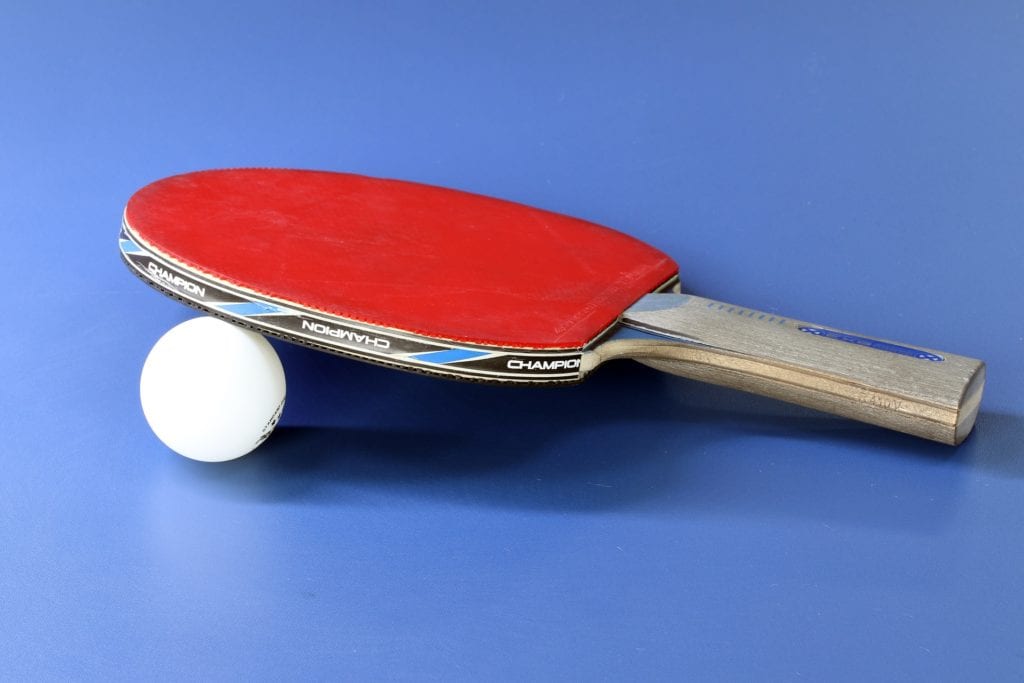 If you are looking for something more off the beaten path then this is the place. It is actually "Atlanta's only subterranean ping pong stadium". This is an exclusive club, only members can play. There is a great sense of pride in this place. It's a lot of fun to sit and watch a match or several, they are so fun to watch in person, even more fun than on TV.
11. Watch The Braves At Truist Park
The new home and newly named home of the Atlanta Braves.
12. Skyview Atlanta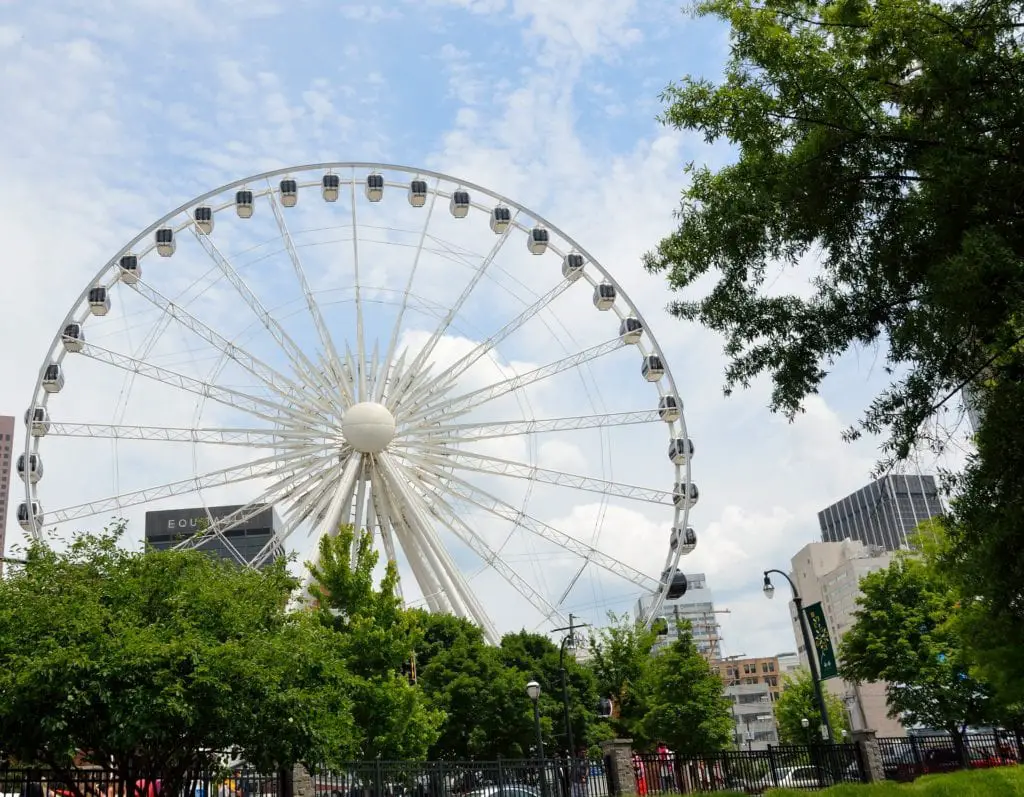 You will likely not get a better view of the city from any other spot. This gigantic ferris wheel will have you soaring above the city. But this is not just any old ferris wheel, each gondola is enclosed and climate controlled, which is great for those hot Altanta summers. You can even upgrade to a VIP gondola with a glass floor and leather seats.
13. High Museum Of Art
This hallmark museum certainly lives up to the name. It is one of the most elite art destinations in Atlanta. The experience starts before you even walk in, the building is a work of art in itself. Inside you will be treated to fabulous exhibits and famous works. From Monet's water lilies to Sirlin's abstract swirls. You'll certainly recognize many pieces from your every day experiences. Even if you art if not normally your thing, this museum is certainly worth your time.
14. The Tabernacle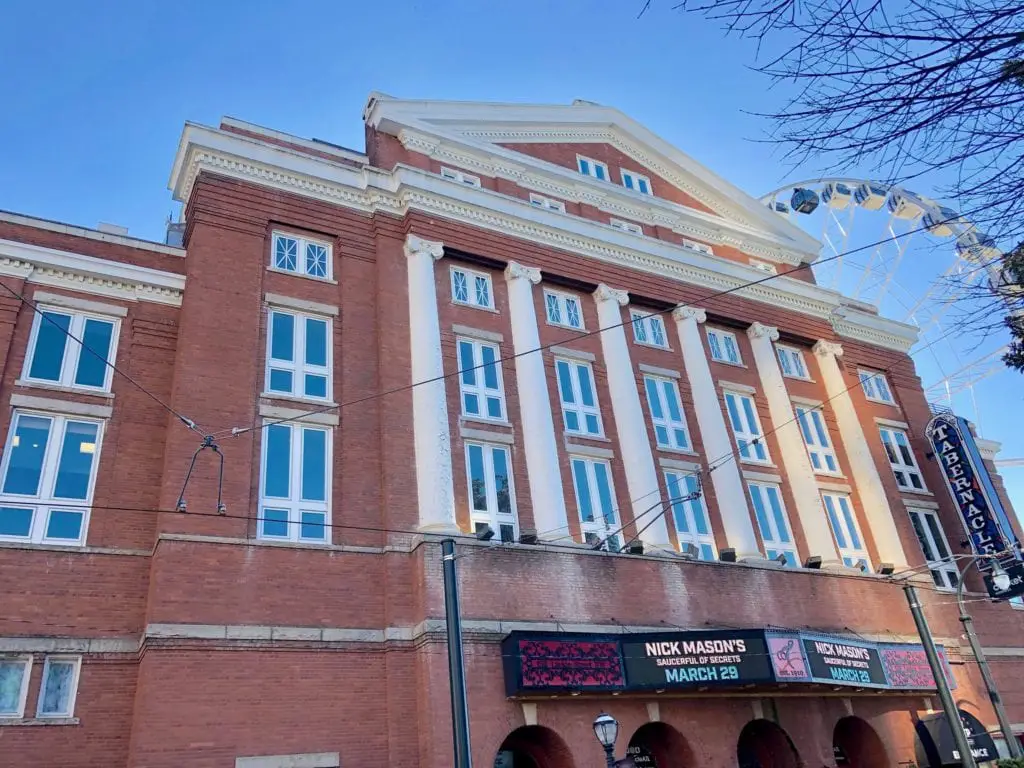 If you just drive by this 2600 seat building you would never expect that a ticket to a show or concert at the Tabernacle is one of the hottest tickets in the Atlanta scene. We saw a great Panic at the Disco show here and it felt so incredible. I can see why people always said you should see a show here. Be sure to check out the website and see if there is a show when you are in town, it's worth it.
15. Truett's Luau Chick Fil A
The beloved Atlanta instituion of Chick Fil A has married their delightful menu with a Hawaiian theme. If you are wondering if this is a good idea, just pull up to the restaurant any day but Sunday and you will see what people think. Be prepared to sit in a line for a bit but rest assured, the service is very much like every other Chick Fil A. You can just do the drive thru but you can grab a seat inside and be waited on by the staff.
16. The Varsity
From the moment you enter The Varsity you will start to hear "whadayahaf", meaning "what'll you have". Search online for the menu and be ready to order when you get to the window. The pressure is on when you get to the front. Be sure to visit the original loaction in downtown Atlanta. The food is all delicious but my favorite item is the Frosted Orange be sure to try one for me.
17. National Center For Civil And Human Rights
There are several civil rights museums around the US but this one in Atlanta has something to offer that you won't get anywhere else. You can truly feel the weight of history in this center. You will experience interactive tours about segregation as well as many of Dr. Martin Luther King Jr.'s personal effects and papers. They also have a recreation of a diner sit in during the time of Jim Crow laws.
Tags :
atlanta
georgia